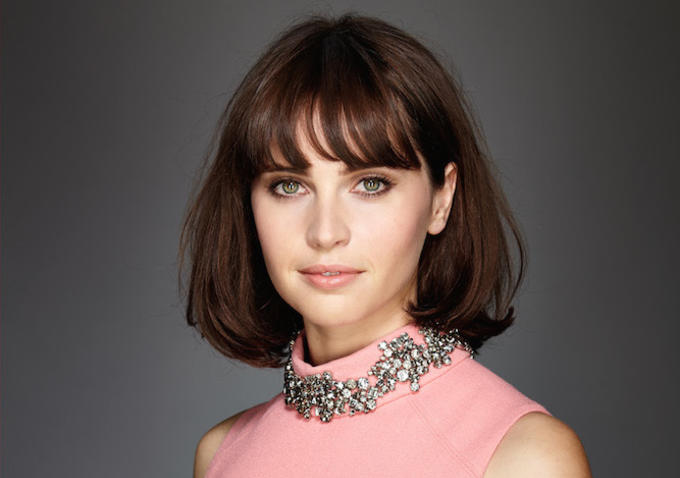 FELICITY JONES TO STAR IN GARETH EDWARDS' STAR WARS SPIN-OFF MOVIE
It's official: THE THEORY OF EVERYTHING's Felicity Jones will trade in science for science fiction as she takes the lead role in the Gareth Edwards-directed STAR WARS spin-off film slated for a December 2016 release. Jones emerged the victor out of a group of contenders that included THE GIRL WITH THE DRAGON TATTOO's Rooney Mara and ORPHAN BLACK's Tatiana Maslany. The spin-off's plot details remain a mystery, although what is currently known is that the script is penned by Chris Weitz (ANTZ, CINDERELLA) and that rumors for the male lead point to BREAKING BAD's Aaron Paul. No one else has been cast in the super secret STAR WARS spin-off, which is one of two spin-offs planned by Disney – with the other to be directed by CHRONICLE and FANTASTIC FOUR's Josh Trank.
MORENA BACCARIN CAST OPPOSITE RYAN REYNOLDS IN DEADPOOL MOVIE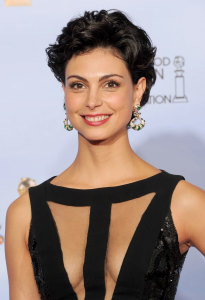 It appears HOMELAND's Morena Baccarin wants to continue her love affair with the science fiction and fantasy genre. Having starred in FIREFLY and, more recently, The CW's GOTHAM, Baccarin seems to have no trouble scoring roles in the genre. She joins Ryan Reynolds in 20th Century Fox's much-anticipated DEADPOOL movie, along with HAYWIRE star Gina Carano.
DEADPOOL will be director Tim Miller's first feature film, having previously done short films and acted as VFX producer for the critically acclaimed MASS EFFECT 2 video game and STAR WARS: THE OLD REPUBLIC. The synopsis for the film states that Reynolds will be playing an assassin who undergoes a medical procedure that leaves him horribly disfigured but also gives him special abilities. The film is slated for release February 2016.
X-MEN APOCALYPSE CASTS KODI SMIT-MCPHEE AS NIGHTCRAWLER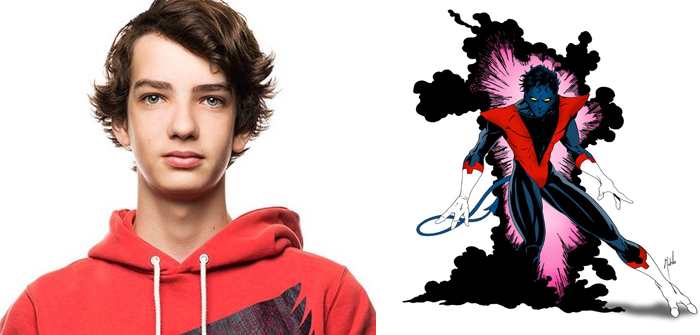 Earlier in the month it was announced that GAME OF THRONES' Sophie Turner (Jean Grey), STRAIGHT OUTTA COMPTON's Alexandra Shipp (Storm) and MUD's Tye Sheridan (Cyclops) would be joining director Bryan Singer's X-MEN: APOCALYPSE. Yesterday, Singer announced on his Instagram account that in addition to an already impressive line-up (which also includes INSIDE LLEWYN DAVIS' Oscar Isaac), Kodi Smit-McPhee will be taking on the role of a young Nightcrawler. Smit-McPhee has quite a resume for someone so young. You'll probably recognize him as the voice of Norman in Laika's PARANORMAN, but he's also starred in LET ME IN, DAWN OF THE PLANET OF THE APES, and ROMEO & JULIET.