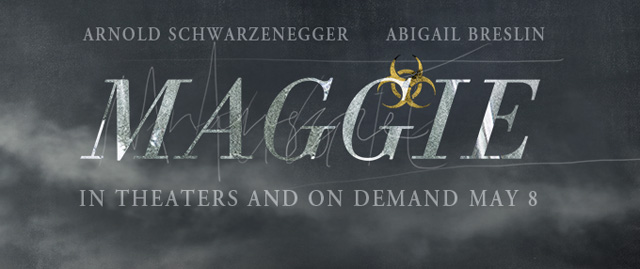 Lionsgate, Roadside Attractions and Grindstone Entertainment Group have released the first trailer for the new Arnold Schwarzenegger zombie film, MAGGIE.
MAGGIE stars Schwarzenegger as Wade, a father who must bring home and protect his daugter Maggie (Abigail Breslin) after she's become infected with a new virus that's turning the world into zombie-like cannibals. Rather than being a horror or action film, though, MAGGIE is more of a post-apocalyptic dramatic thriller of the close relationship between a father and daughter that's sure to pull on the heartstrings of viewers.
MAGGIE is directed by Henry Hobson from a Black List screenplay by John Scott 3. It hits theaters and On Demand on May 8, 2015.
httpvh://www.youtube.com/watch?v=UgjrjR42Ado