Today sees the release of the box office hit CHAPPIE on Blu-ray which includes an exclusive Blu-ray SteelBook, available exclusively online and in-store at HMV.
To celebrate the home entertainment release, we'd like to share with you two exclusive clips from the Blu-ray, which you could also use as inspiration to help you enter our awesome contest to win some amazing prizes! Check out the competition HERE.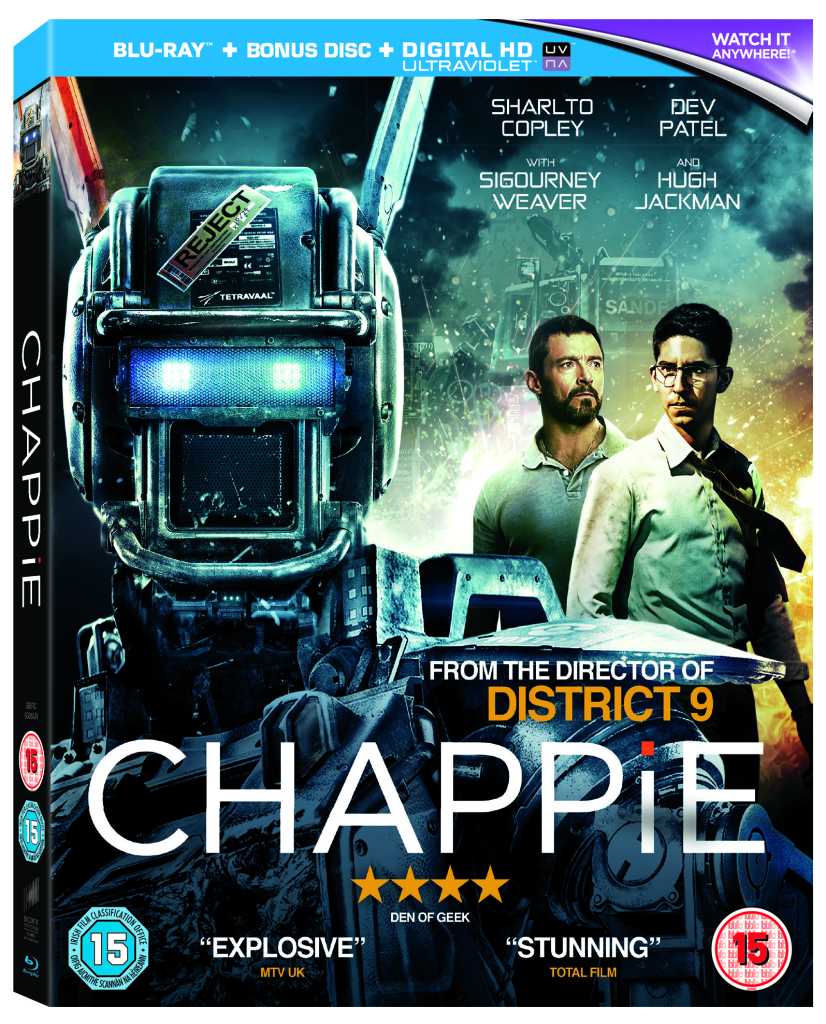 httpvh://youtu.be/w7QboVLL2xA
httpvh://youtu.be/jmXs5KFx9K4
Purchase your copy of the EXCLUSIVE STEELBOOK direct from HMV.