As you may or may not have known, we were very lucky and privileged to have been able to host a competition inviting everyone to join in and create an original piece of CHAPPiE inspired artwork HERE.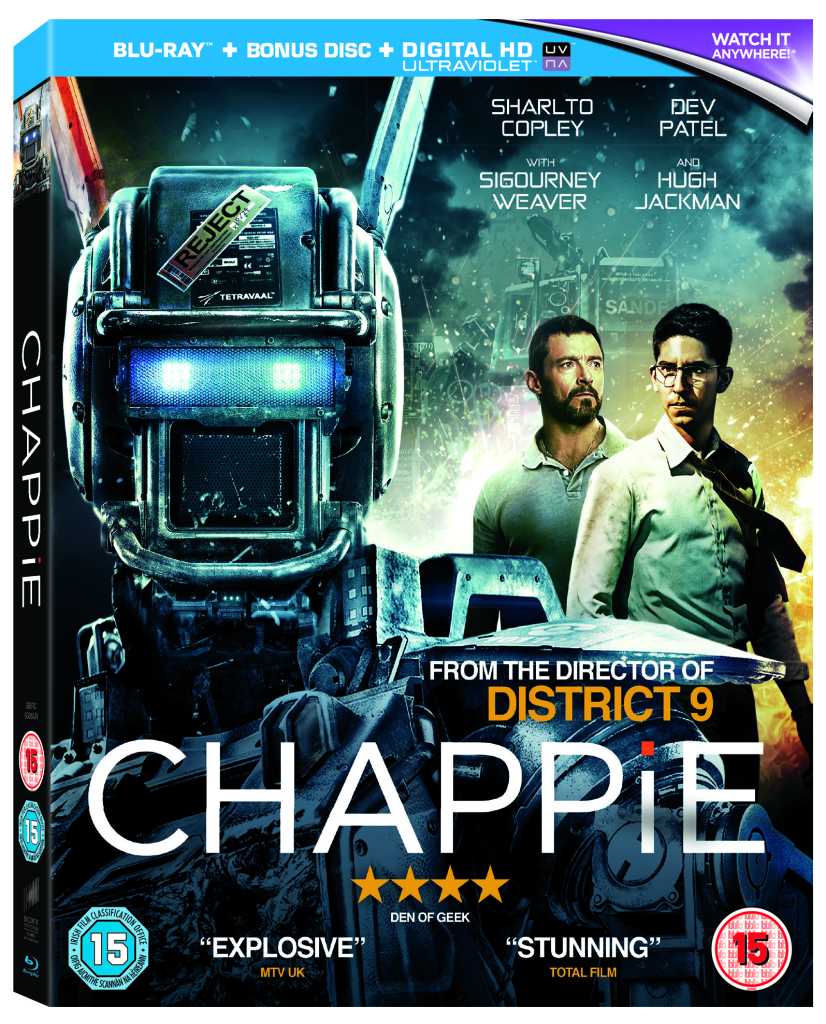 Well, the competition is now over and we received loads of fantastic entries! It goes without saying that there are some extremely talented people out there! Thank you to each and every one of you that took the time to enter!
So, onto the winners! There were four 'runner up' prizes to win an awesome CHAPPiE goodie bag, including amongst other items, the movie on Blu-ray and a CHAPPiE USB stick.
Both of the images above have been considered as one entry and takes a spin on the movie as an animated series. From the illustrator, I quote:
"I tried looking at it as an Animated Series with a trio of people trying to raise Chappie.

1) Ninja would be the Big Brother raising lil' bro from a purely selfish, human perspective.
2) Yo-Landi looks after Chappie as her own lil' boy. She compassionately connects with him the most as she remembers a human consciousness but shares his Robot life.
3) Deon is the surrogate father and "maker" who created Chappie so he tries to teach him scientifically more than humanly. He has much to learn about adapting to being a Robot as well.

The four are on the run traveling the world looking for Deon's fellow engineers trying to figure out Robot consciousness while keeping out of sight of people trying to control them. The heart of their journey is teaching Chappie from their vastly differing personalities what he witnesses around the globe."
And now on to the grand prize winner…
I'm sure you can agree that these are all superb and very worthy winners. All winners have been contacted via email. I would like to take this opportunity again to thank everyone who took the time and effort to enter this competition!
Check out our Blu-ray review of the movie when you get a chance, too!