While fans eagerly await the premiere of the much-anticipated Season 14 of RED VS. BLUE, Rooster Teeth and Cinedigm (NASDAQ: CIDM) are proud to announce an all-new Limited Edition Blu-ray SteelBook for the series' Chorus Trilogy — the first time RED VS. BLUE has ever been released within a SteelBook!
Containing Seasons 11, 12, and 13, 'The Chorus Trilogy' arc of RED VS. BLUE — the longest-running web series in history — follows the Reds and Blues, stranded on the planet Chorus, as they learn that the only means of survival is to unite two enemy armies to battle a bloodthirsty warlord.
Working closely with Scanavo's design team, the Rooster Teeth Animation creative team produced amazing new artwork for the exterior and interior of this new SteelBook, as well as its transparent slipcover that creates a moving image when slid up and down along the SteelBook (see above).
"We're ecstatic not only to collect the entire Red vs. Blue: The Chorus Trilogy into one set, but for RvB to be Rooster Teeth's very first SteelBook release! We love the case's art design and hope the fans will be as proud as us to have such a cool edition on their shelves."

– Gray G. Haddock, Head of Rooster Teeth Animation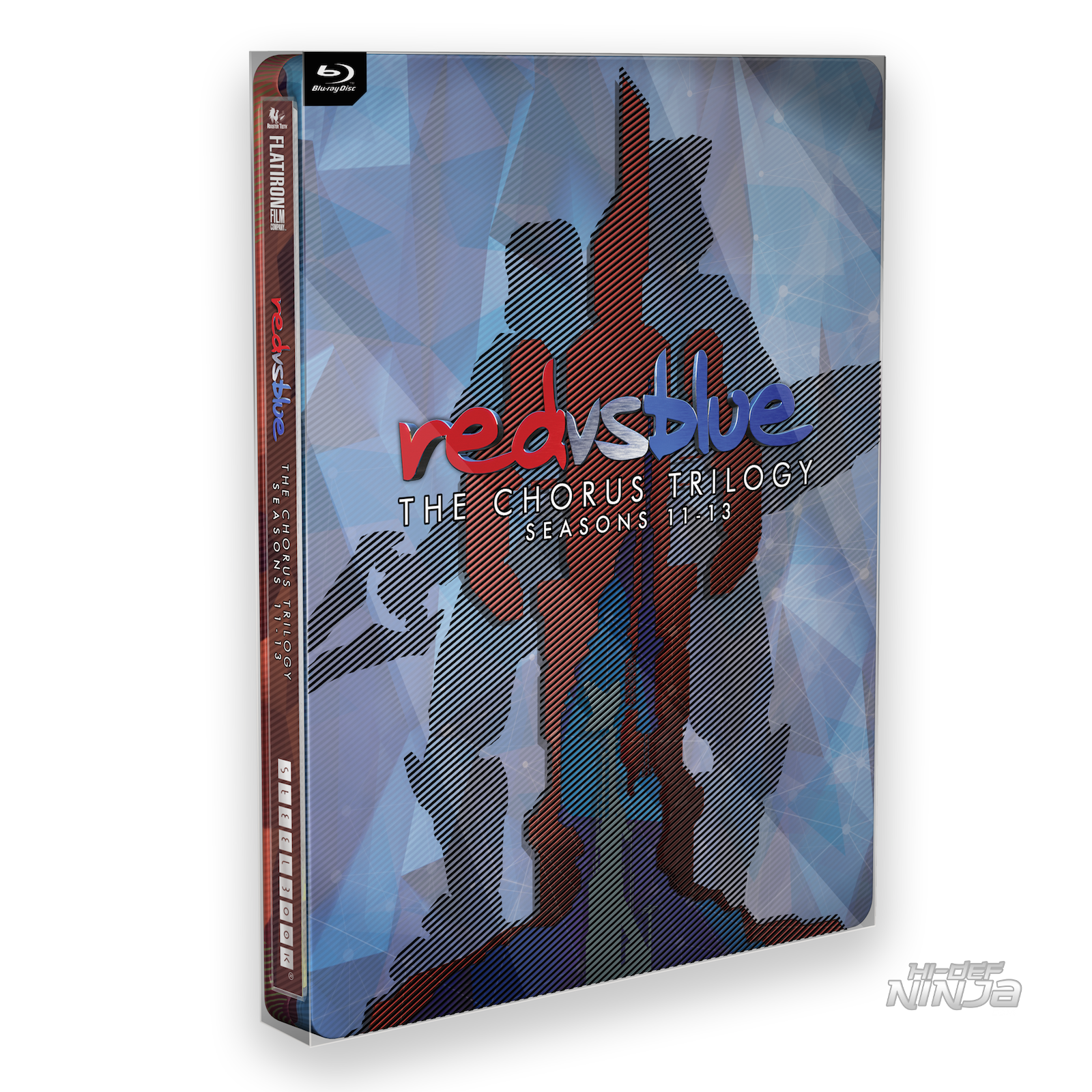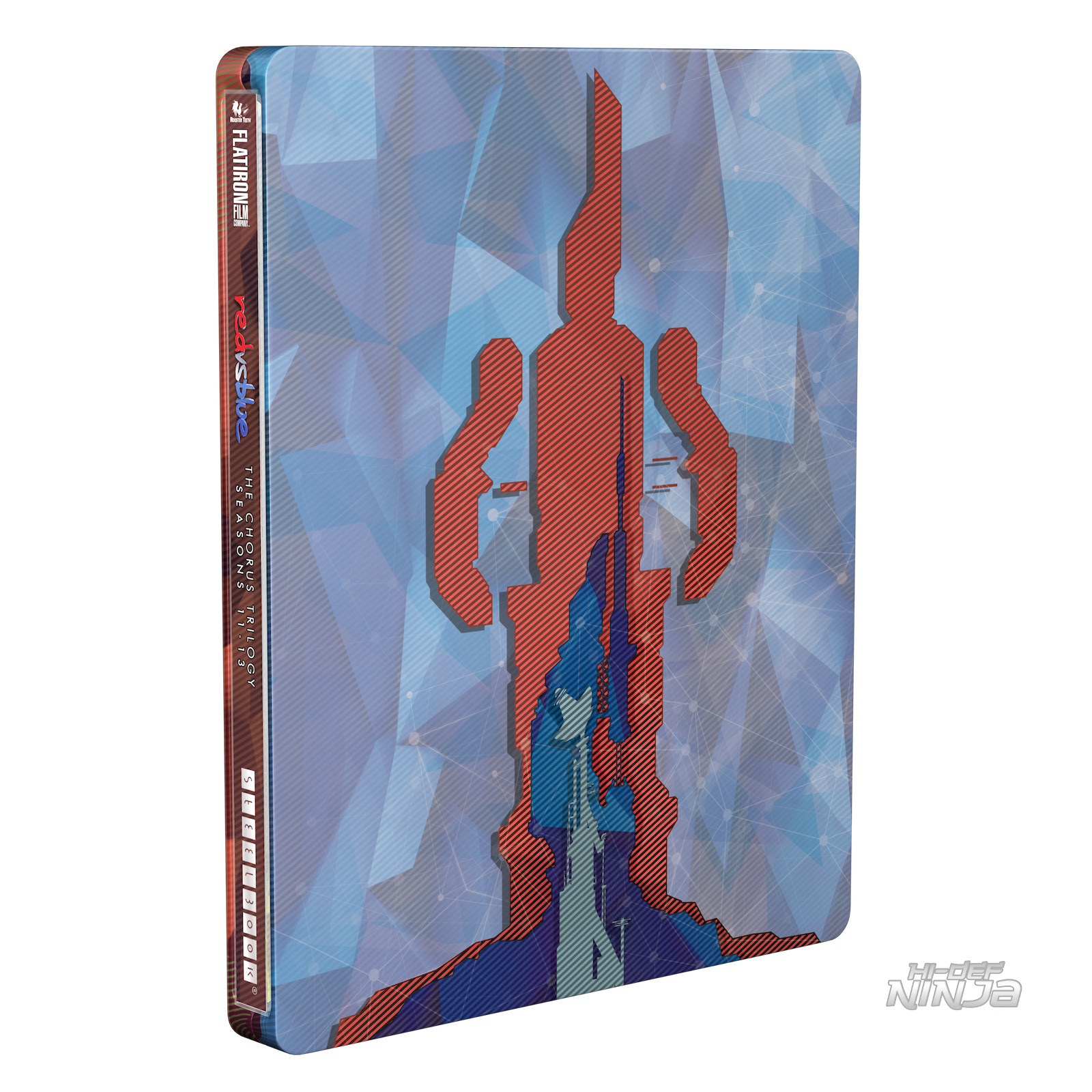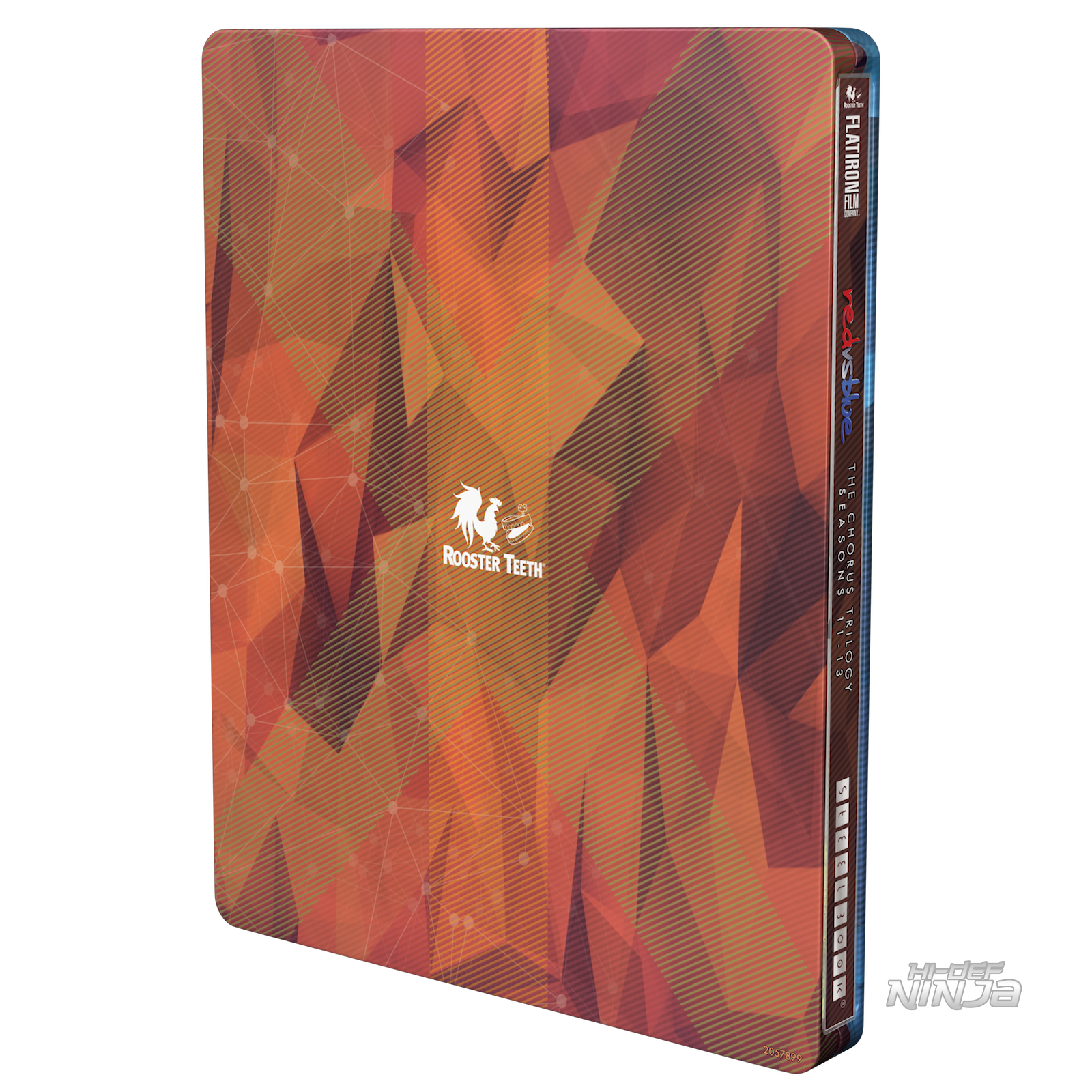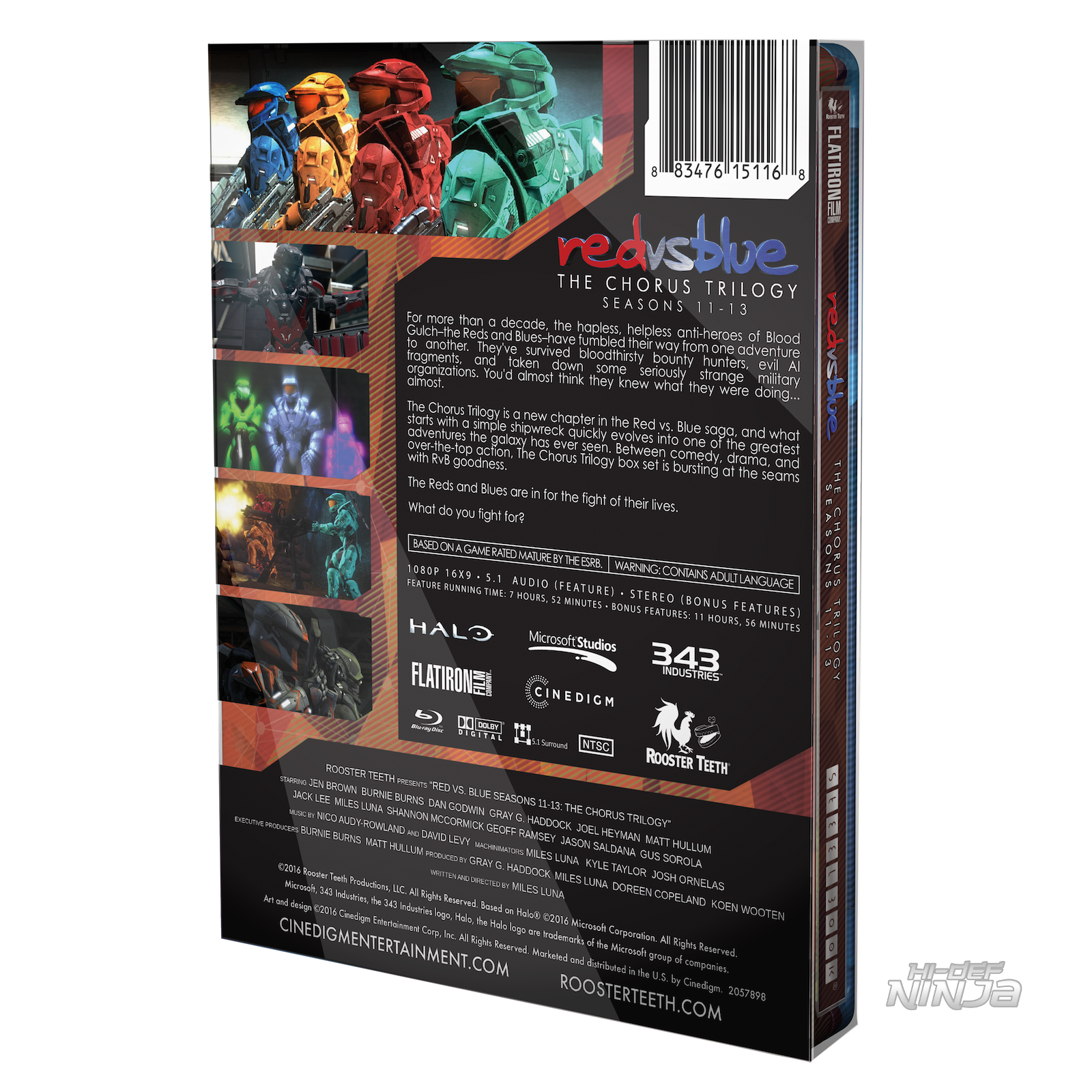 "Scanavo believes in injecting an element of fun into our work, a philosophy that is shared by the incredibly talented team at Rooster Teeth.  As a result, we've been able to produce an innovative SteelBook® that will surprise, delight, and hopefully bring some magic to the unboxing experience."

– Marcin Pogorzelski, SteelBook® Division Senior Creative of Scanavo North America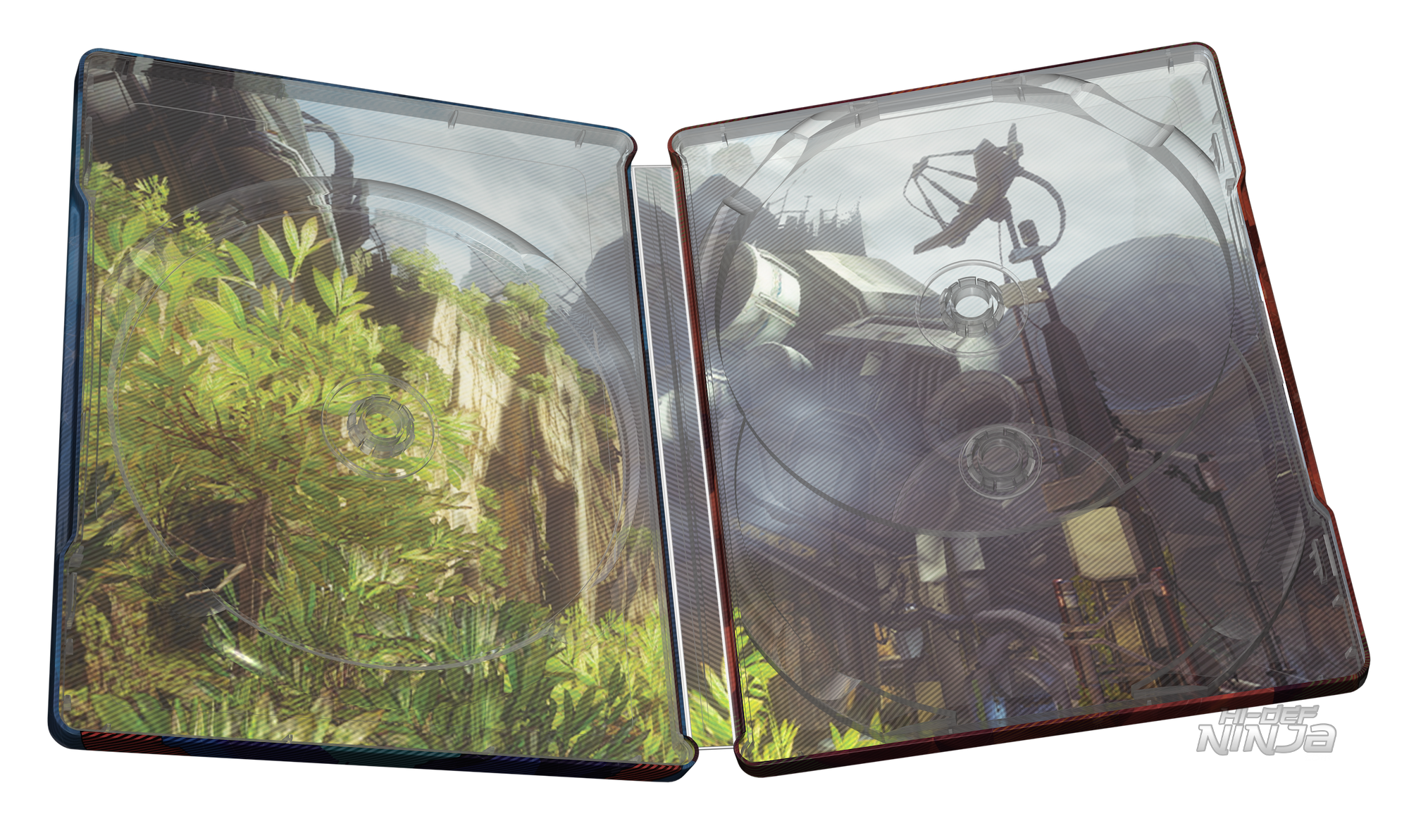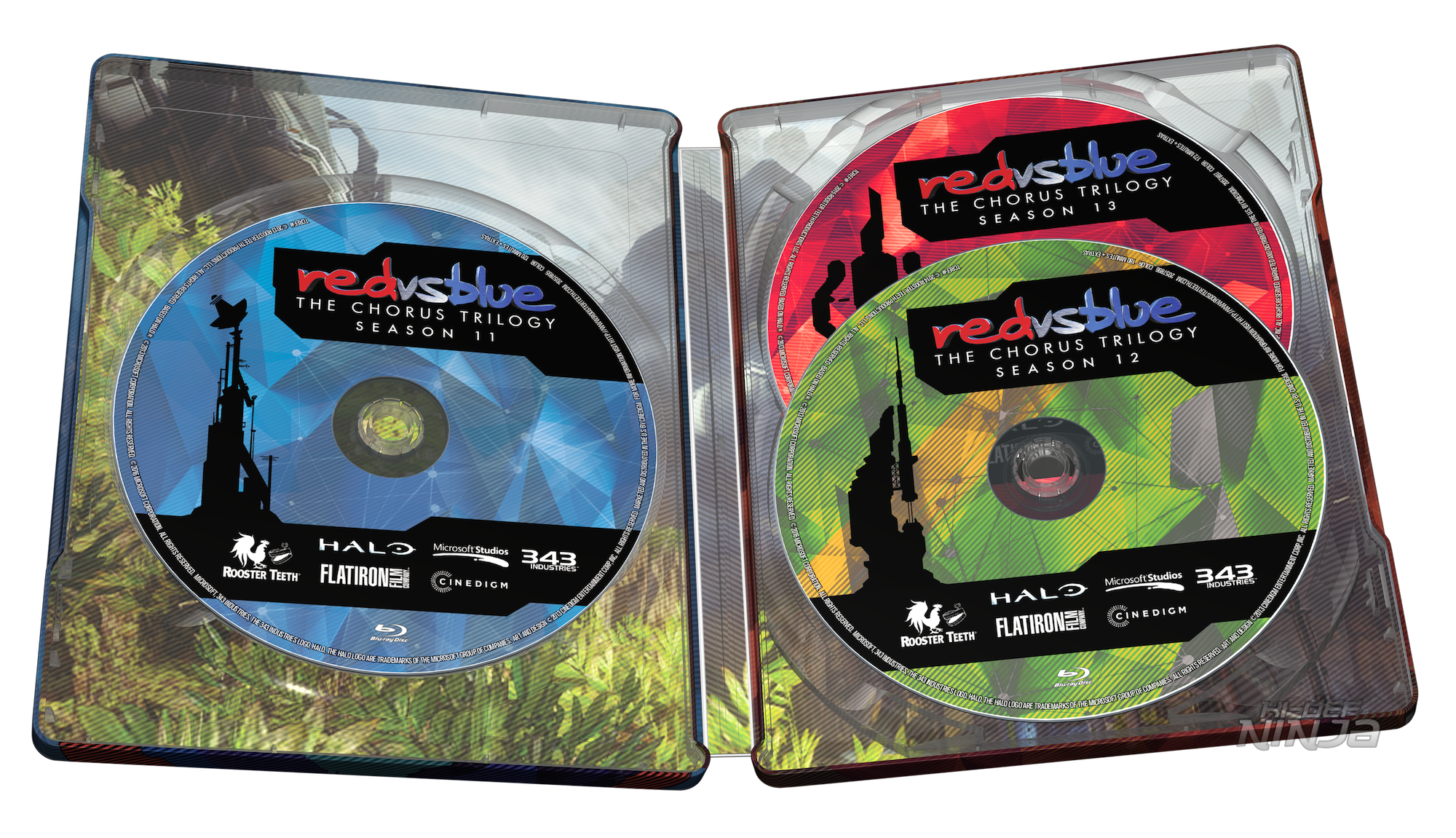 This 3-disc, Limited Edition Blu-ray SteelBook is currently available for pre-order at Amazon.com. It includes the re-released Seasons 11-13 of RED VS. BLUE all in one collectible package.
RED VS. BLUE: THE CHORUS TRILOGY arrives June 28th, 2016.
—————————————————————
ABOUT ROOSTER TEETH
Rooster Teeth is a pioneering studio responsible for some of the biggest online series in history, such as the award-winning and longest-running web series, "Red vs. Blue." Rooster Teeth also produces the globally acclaimed animated series "RWBY," the first western anime series to be distributed in Japan, the award-winning "Rooster Teeth Podcast," and "Immersion," a reality format that brings video game theory to the real world. With a massive global footprint of more than 25 million subscribers to its YouTube Network, 3 million unique monthly visitors to its RoosterTeeth.com hub and 1.8 million registered community members, Rooster Teeth was founded by Matt Hullum, Burnie Burns, Gus Sorola, Geoff Ramsey, and Joel Heyman in 2003, and is now a subsidiary of Fullscreen, Inc., a global youth media company that develops online creators and produces multi-platform entertainment experiences. Discover more at http://www.roosterteeth.com.
—————————————————————
ABOUT CINEDIGM
Cinedigm is the leading independent content distributor in the United States, with direct relationships with over 60,000 physical and digital retailers, including Wal-Mart, Best Buy, Target, iTunes, Netflix, and Amazon.  The company's library of over 32,000 titles and episodes encompasses award-winning documentaries from Docurama Films®, next-gen Indies from Flatiron Film Company®, acclaimed independent films and festival picks through partnerships with the Sundance Institute and Tribeca Films and a wide range of content from brand name suppliers, including National Geographic, Discovery, Scholastic, WWE, NFL, Shout Factory, Hallmark, Jim Henson and more.  Cinedigm proudly distributes numerous Oscar®-nominated films, including The Invisible War, Hell and Back Again, GasLand, Waste Land and Paradise Lost 3: Purgatory; current and upcoming theatrical releases include Destin Daniel Cretton's highly acclaimed Short Term 12,  Godfrey Reggio's Visitors, Penny Lane's Our Nixon and Shaul Schwarz's Narco Cultura.
Cinedigm™ and Cinedigm Digital Cinema Corp™ are trademarks of Cinedigm Corp www.cinedigm.com.
—————————————————————
httpvh://www.youtube.com/watch?v=u_aPfJJtVk4
httpvh://www.youtube.com/watch?v=gRSGZKpKXVg
httpvh://www.youtube.com/watch?v=qWoszV9dMm0