Following my post on May 27th here, Mattel has today unveiled a second round of 2016 San Diego Comic-Con exclusives.
So without further ado, here's the newest round of Mattel exclusives…
Hot wheels DC Harley Quinn Suicide Squad ($25)
Available: Onsite
Housed in a special package that suspends the captured car in an Arkham Asylum cell, it sports tattoos that read "Daddy's Lil Monster" and "Property of Joker" – and you know that can't be good. Hot Wheels Harley Quinn character car featuring a full die-cast body and chassis and Real Riders® wheels.

Hot Wheels® Marvel Daredevil VS. Punisher ($30)
Available: Onsite
This San Diego Comic-Con set commemorates that heroic clash with two premium edition Hot Wheels® character cars: Daredevil and The Punisher. Sealed in a protective acrylic case, the cars feature Real Riders® wheels and are perched on top of an NYC building with a 3D city skyline backdrop. With the press of a button, the building's window lights up, flashing from red to white, to reveal a glimpse of Daredevil's battle with The Punisher inside. The packaging art was created by comic book illustrator Alex Maleev!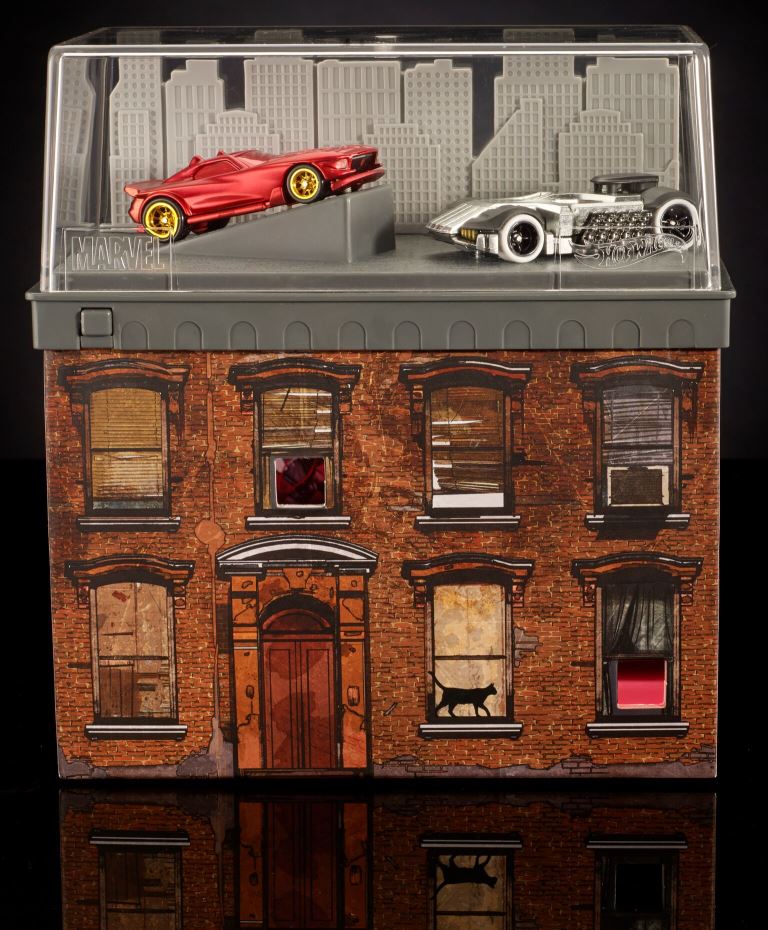 Michael's Hot Pick – Hot Wheels® Star Trek® Buick Rivera Vehicle ($20)
Available: Online
Hot Wheels® proudly pays tribute to the 50th Anniversary of Star Trek with this 3D diorama featuring a beautiful Hot Wheels® edition of the '64 Buick Riviera in a full die-cast body and chassis, with Real Riders® wheels and a Mr. Spock figurine. It's a highly logical way to honor the milestone and the actor.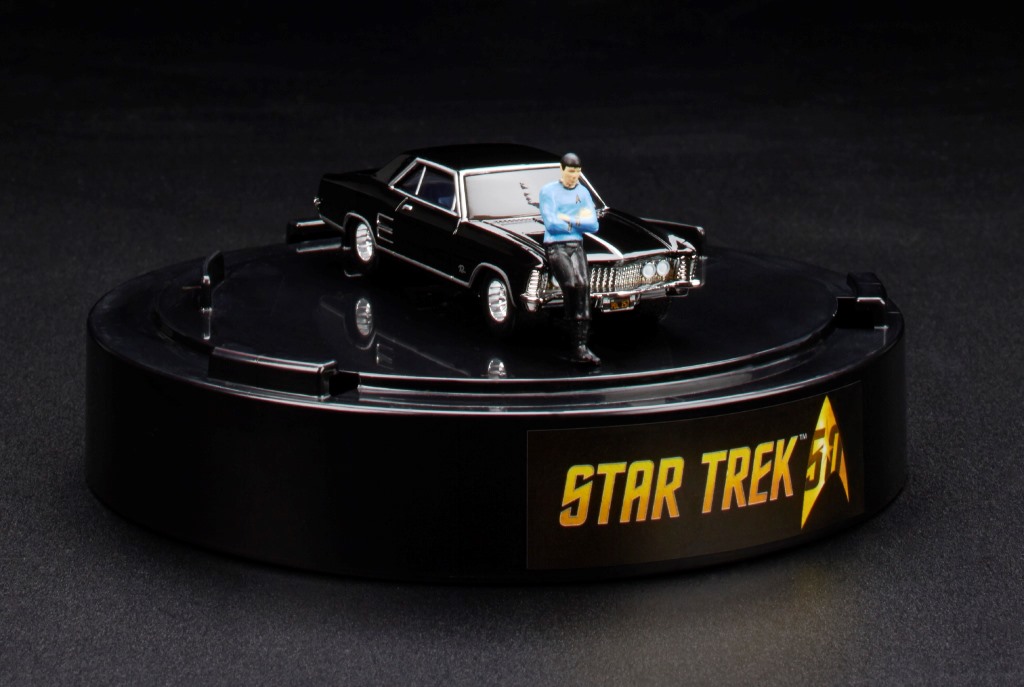 DC Super Hero Girls Katana Action Figure ($40)
Available: Onsite
Step out on the cutting edge with DC Super Hero Girls Katana doll! This DC Super Hero Girls doll is inspired by the sword master of Super Hero High and ready for powerful fun. Designed in 12-inch scale, Katana doll comes with five iconic accessories that showcase her martial arts skills — including her beloved sword. Three different left hands — easily interchangeable — allow her to hold the various weapons. Pose Katana doll with her iconic katana or choose from the four shuriken, the two sai, a sheathed tanto and a naginata. True to her fashionable flair, Katana doll's outfit blends samurai and style for a powerful, action-ready look. Save the day with Katana doll and unleash your power!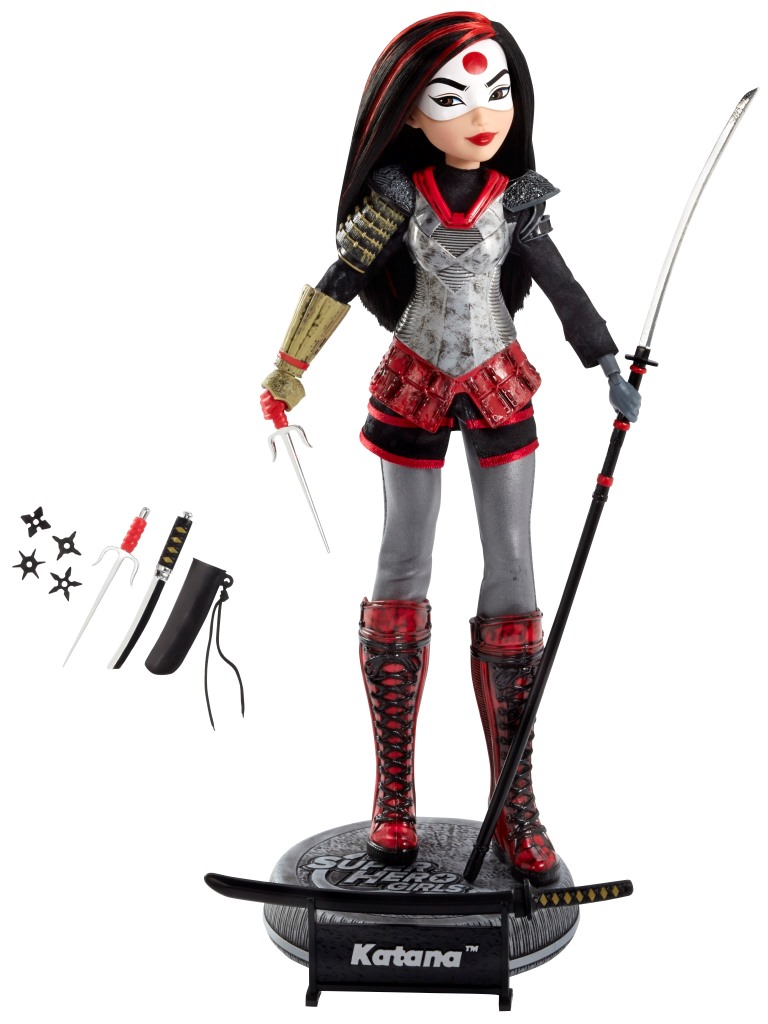 DC Comics™ Multiverse Suicide Squad™ The Joker and Panda 2 pack ($40)
Available: Onsite
The Joker™ and Panda Man Comic Con exclusive 2 Pack. Both are highly articulated reproductions from the movie. Panda Man features flocking on his body and a riffle accessory. A Bat Mask is included in the window box display package.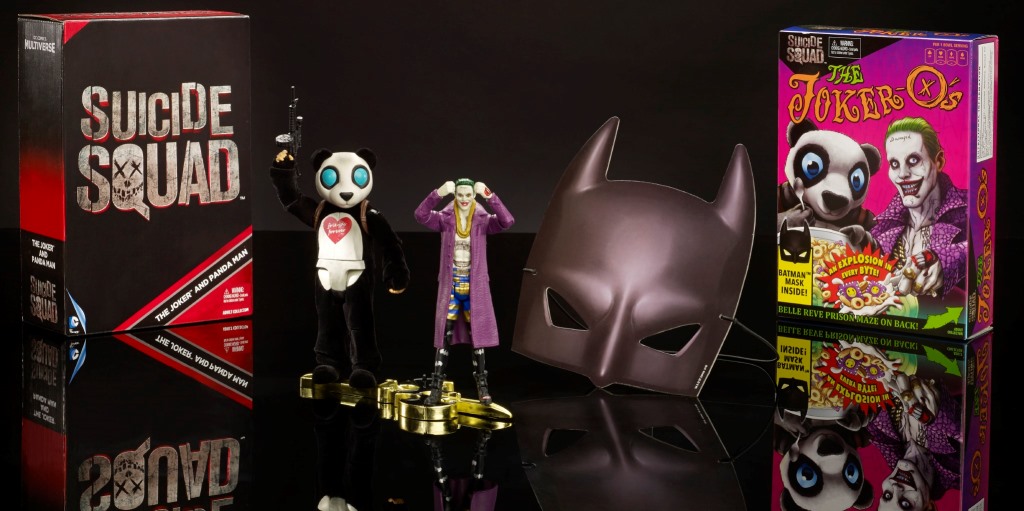 Thundercats™ Wily Kit & Wily Kat™ ($60)
Available: At Super7
Recreate the exciting adventures of the twin ThunderCats™ on Third Earth! This authentic two-pack includes richly detailed 4" inch figures of Wilykit and Wilykat, their Space Boards and key weapon accessories. Each figure features 30+ points of articulation, deluxe sculpting, removable claws, lariats and one thunder attachment to battle mutants! Stand them on their articulating hover boards and put them on display! The ThunderKittens also come in dynamic keepsake packaging that depicts a colorful setting from the series. These mischievous, powerful Wilykit and Wilykat exclusive figures are must-have additions for adult collectors.

HALO® Spartan Helioskrill ($25)
Available: Onsite
Mattel's new 6" action figure series brings the world of HALO® to life with an iconic line of UNSC Spartans and Covenant forces! This collector's grade Spartan Helioskrill figure is designed with extreme detail and includes iconic accessories, removable armor, and 30 points of articulation for a highly poseable form. For San Diego Comic-Con only, figure comes with exclusive blue visor, exclusive armor decoration, and exclusive legendary MA5 "bracer skin" as well as specially designed packaging.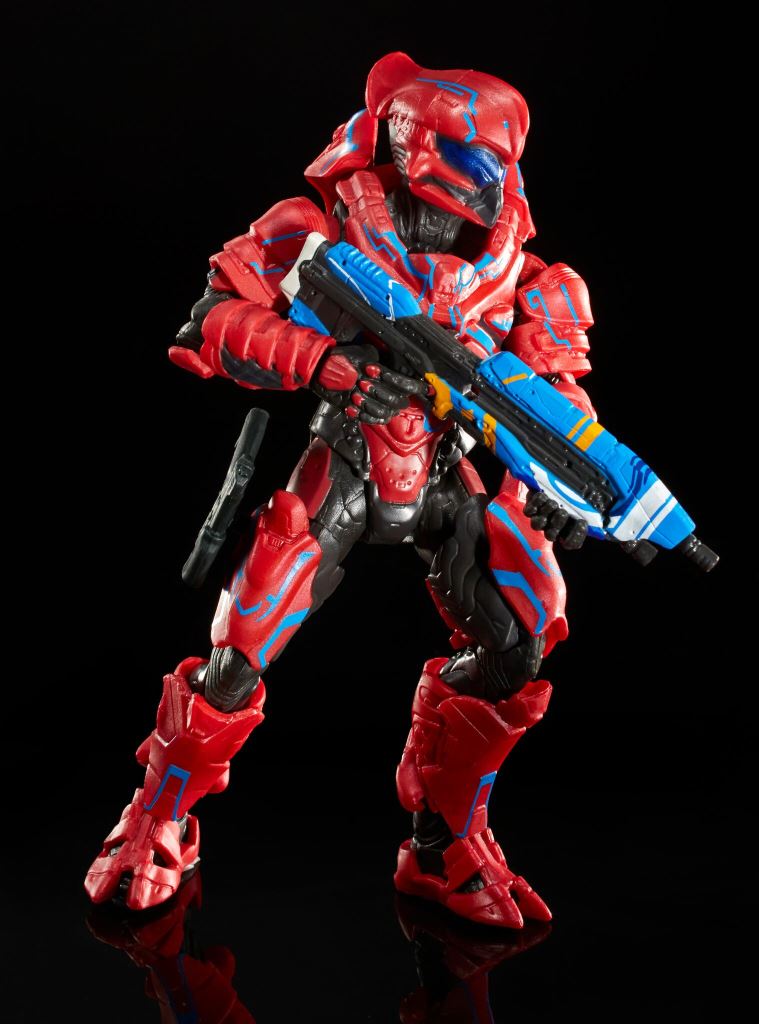 Kubros Teenage Mutant Ninja Turtles – ($25 each set)
Available: Onsite
It's an 8-Bit take on a mutant showdown when you build your own Leonardo™ and Bebop™ figures and pit them against each other in a battle of mean vs. green. With a blocky, retro-fied design inspired by the era of classic gaming, these collectible characters bring it back to the old school with iconic details drawn from the original 1987 series. Both figures feature the signature Kubros coin detail and arms and head that move, and come packaged together in an exclusive SDCC box with deluxe TMNT art.
Leonardo™ vs. Bebop™ Special Edition Set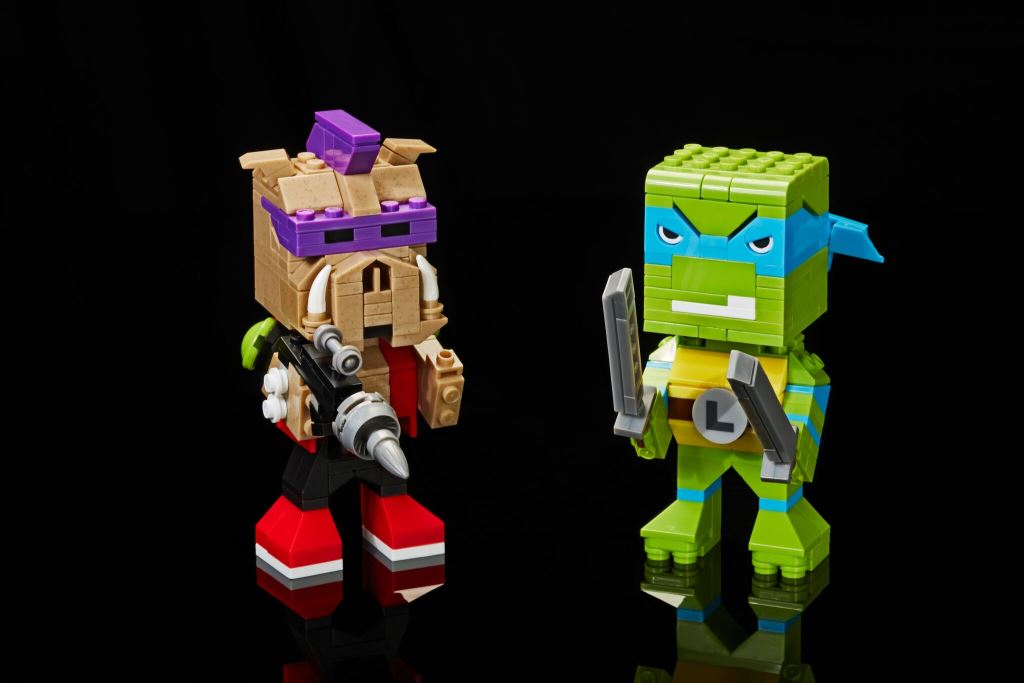 Michelangelo™ vs. Rocksteady™ Special Edition Set


WWE® Elite Figure Shockmaster™ Limited Edition ($30)
Available: Onsite
Die-hard WWE® fans will enjoy the ultimate tribute to WWE® Superstars with this elite 6-inch Shockmaster™ figure. Featuring fierce attention to detail, this figure captures the authenticity of Shockmaster. This figure is packaged in a unique way to recreate Shockmaster's epic fall during his WCW television debut. He also comes with his iconic robe that was intended to enhance his first ever WCW appearance.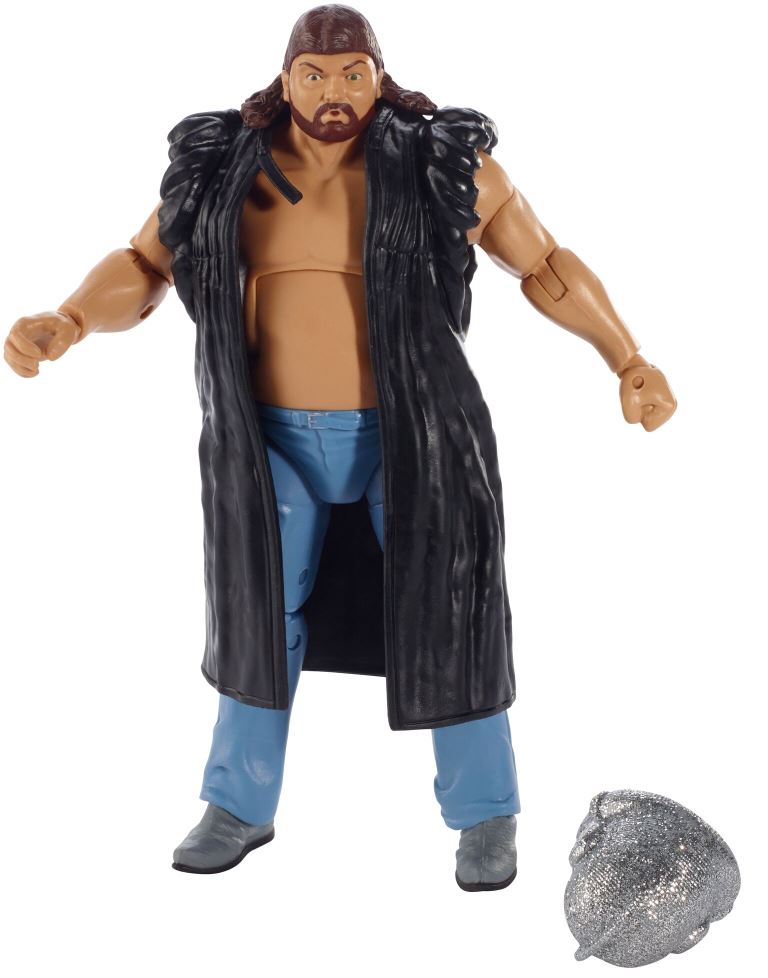 Minecraft Survival Mode Player One ($15)
Available: Onsite
Think you can survive the world of Minecraft? Well, now with your very own Survival Mode Player One figure, your chances have just increased exponentially. The Player One figure comes with an Enchanted Pickaxe and works with Minecraft's other Survival Mode figures (sold separately). Further you get to craft the look of your unique Player One figure by using your actual skin from the game! We create and print a custom label based on your in-game skin and then you get to apply it however you want. We also have an exclusive set of SDCC skins that are only available at the show! Print it, stick it and you're ready to begin your journey into the world of Survival Mode!
As with other years, there will be a mattycollector.com pre-sale  beginning June 17 for their subscribers and then from June 17 through June 26 for everyone else.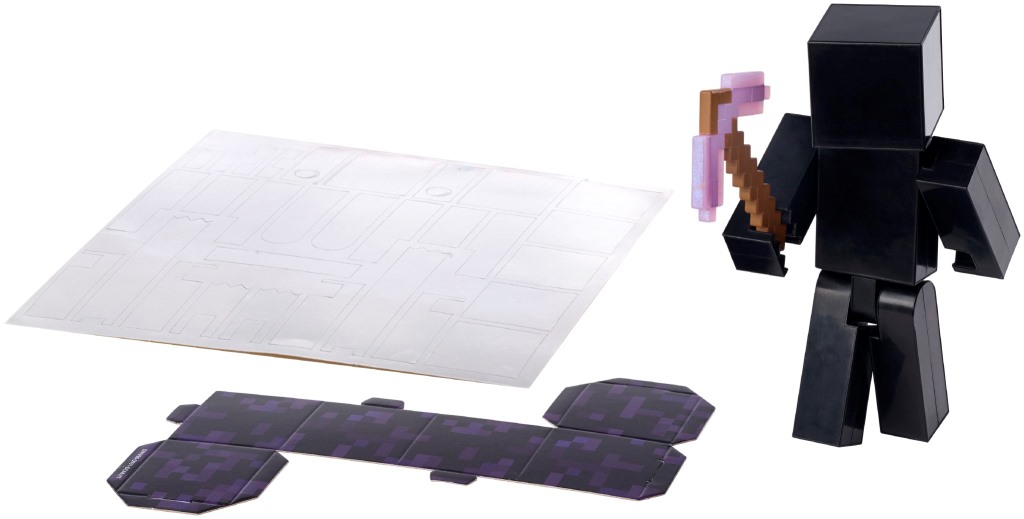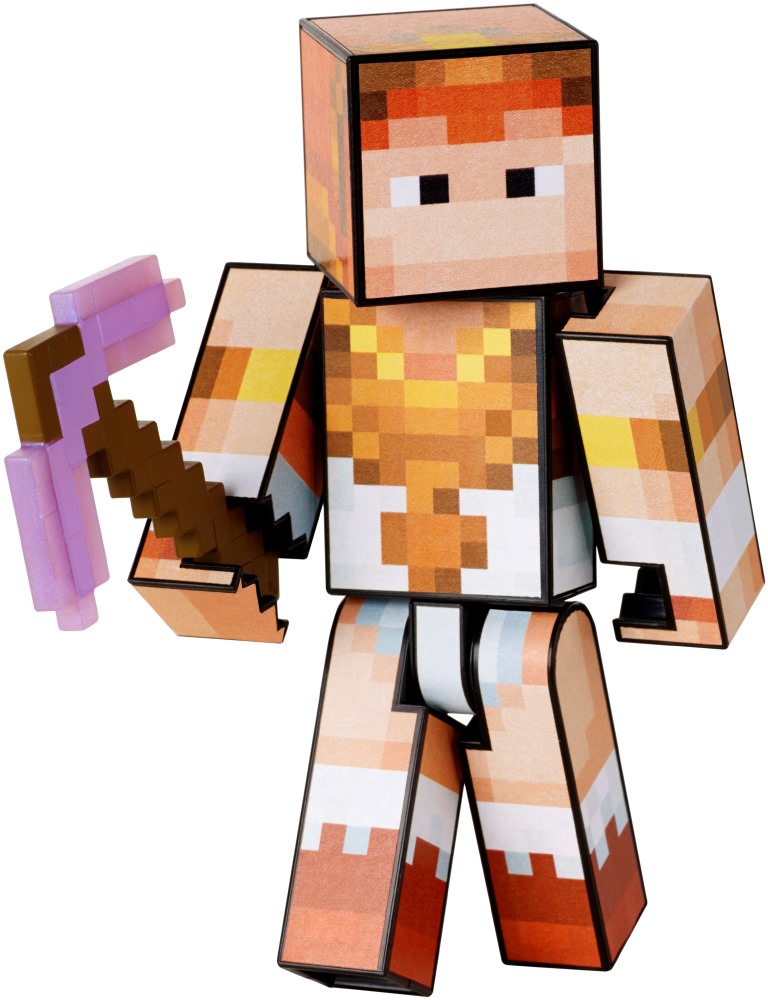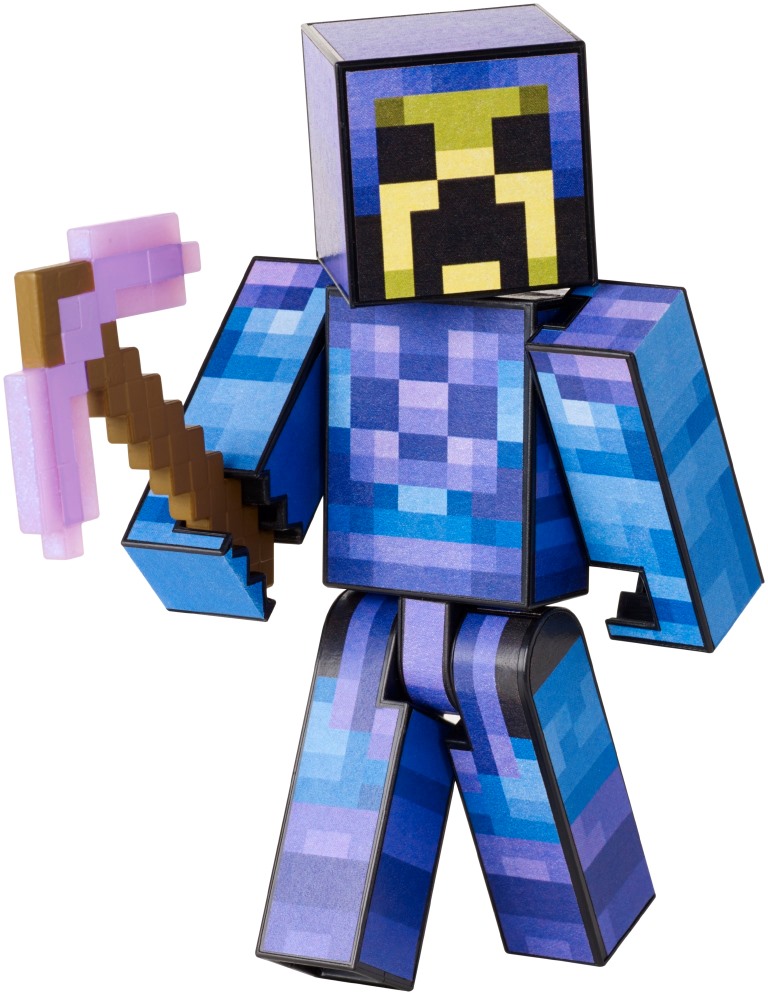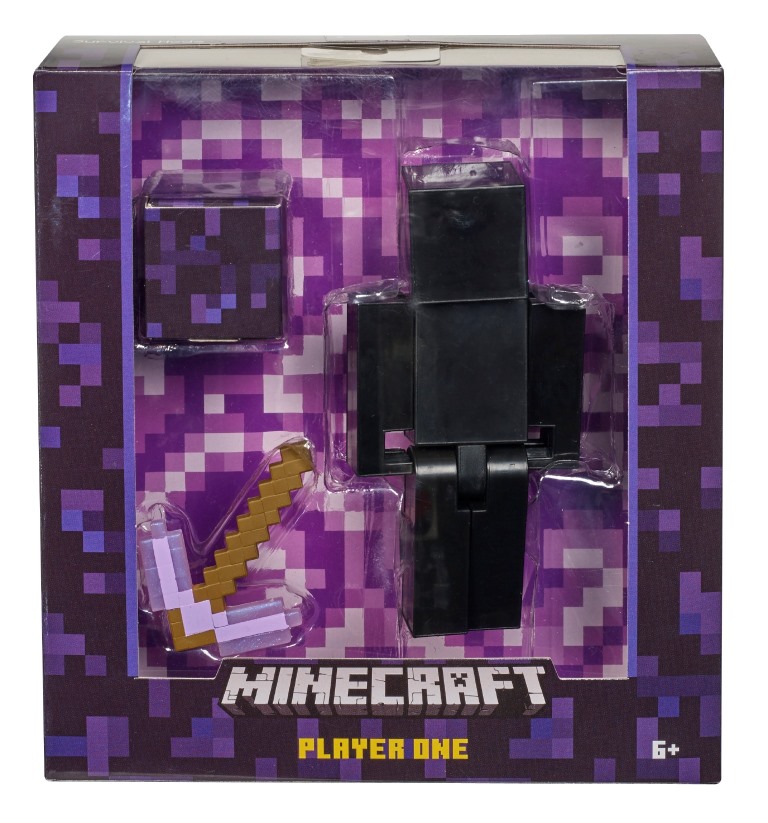 Just beware that orders must be picked up in person at San Diego Comic-Con.
Are you heading to SDCC? Will you be picking any of these up? Sound off below!