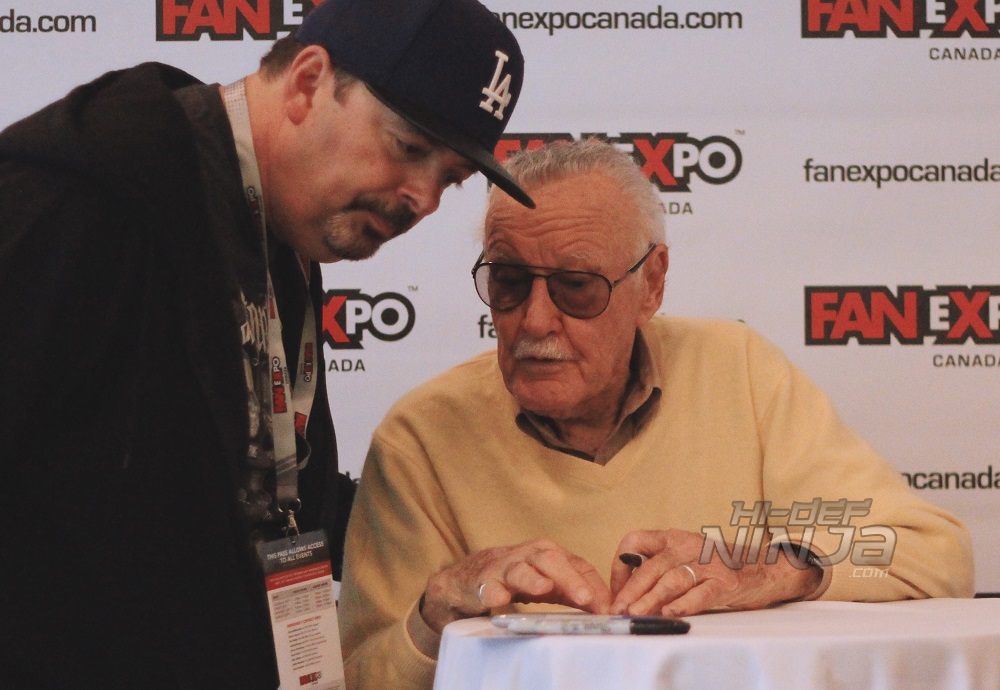 This past weekend at Fan Expo Canada, comic book legend Stan Lee made his final Canadian appearance. At age 93, Lee has been thinning back his convention appearances over the last few years. He made his final European appearance in 2014 and he'll be making his final New York Comic Con appearance next month.
Best known as the co-creator of Spider-Man, Iron Man, The Avengers, X-Men, Hulk, Thor, Fantastic Four, and many, many more, Lee is one of the last surviving pioneers of the silver age of comic books. These days, he runs his POW! Entertainment media company and cameos in almost every single Marvel Studios production possible.
On Sunday, September 4th at 11am, Lee stood in front of a jam-packed audience in Room 105 at the Metro Toronto Convention Centre and bid his final farewell to his Canadian fans. "This'll probably be my last time in Canada, so I wanted to thank you for everything," Lee began, looking out at the crowd. "I love you all and you know what I like to say… excelsior!" With that, he stood up, looked at his endearing fans for a moment longer, waved, and walked off stage.
Photography exclusively provided to HDN by James Livitski