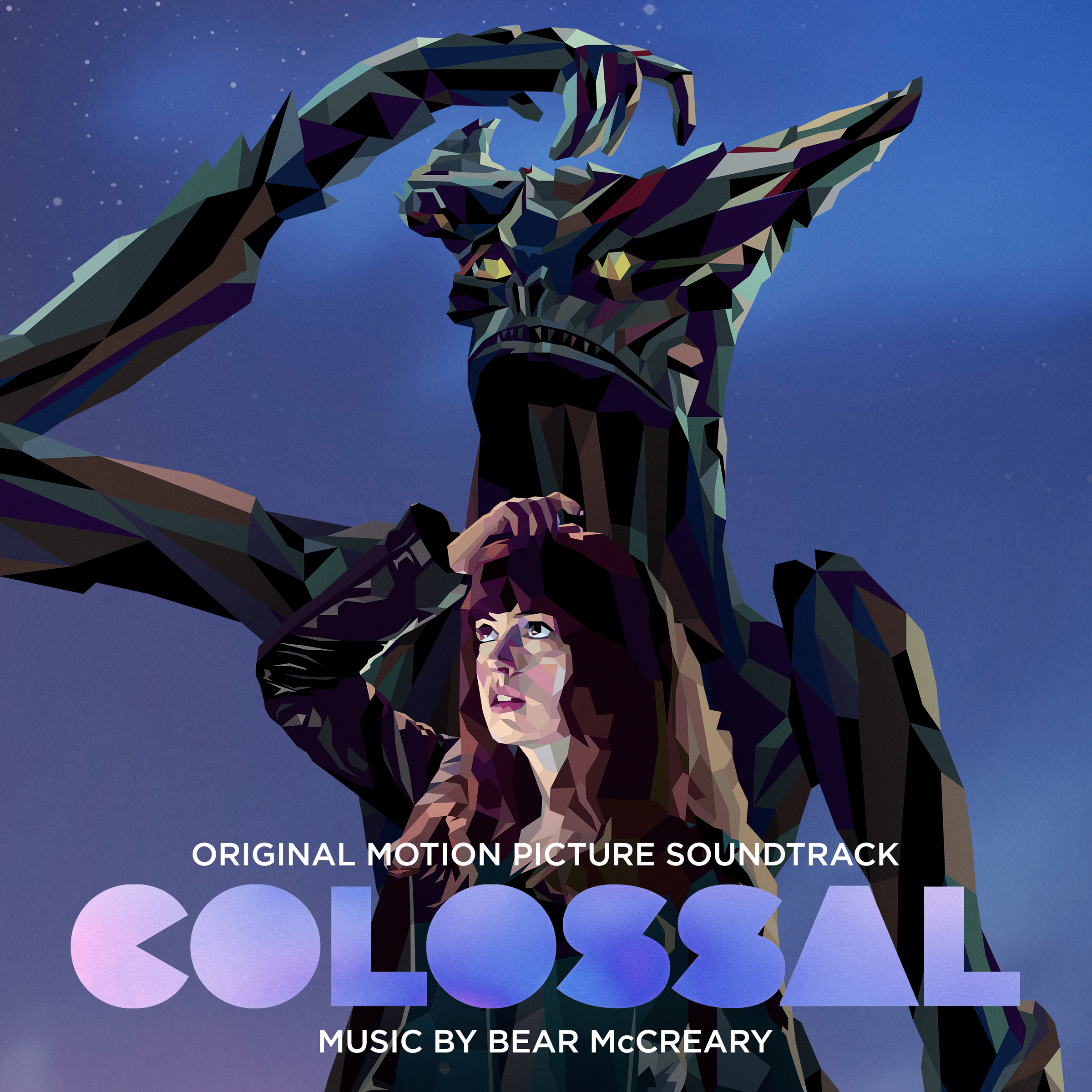 COLOSSAL – ORIGINAL MOTION PICTURE SOUNDTRACK is a dull conspirator to the disappointing kaiju comedy.
Review by Matt Cummings
The independent kaiju comedy COLOSSAL failed to convince us that its whipsaw tone was a welcomed treat in a week of poor theatrical releases. The score by Composer Bear McReary also fails to garner our attention, producing Halloween-style beats to a decidedly dull score.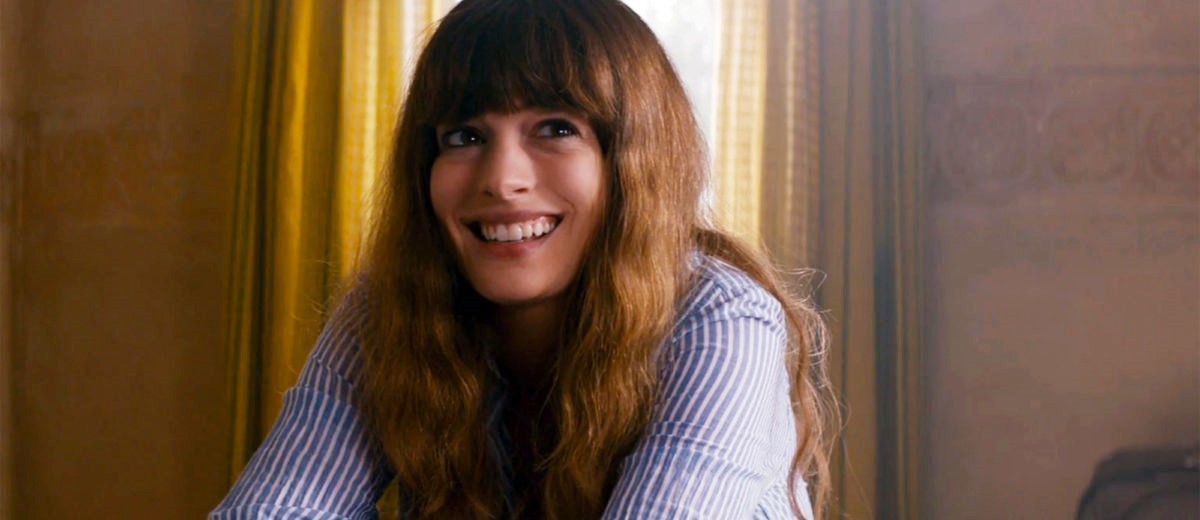 THE MOVIE
After the alcoholic Gloria (Anne Hathaway) is dumped by her New York boyfriend Tim (Dan Stevens), she finds herself moving back to her parent's empty home. There, she meets a group of guys led by the bar owner Oscar (Jason Sudeikis) and barflys Joel (Austin Stowell) and Garth (Tim Blake Nelson). They instantly hit it off, even while Gloria continues to find herself blacked out at home and suffering from unknown soreness. Meanwhile a world away, all eyes are suddenly focused on the return of a giant kaiju to Seoul, South Korea, having visited once 25 years before. But as the creature randomly destroys whole city blocks, it also begins to act strangely, as if someone is controlling it. Gloria begins to realize that her blackouts and the monster's arrivals are related, and decides to entrust the news to her friends; but she soon learns that she's not the only one with this power. Faced with a life in Manhattan that she really doesn't want and a growing threat to her personal safety, Gloria must make an impossible decision, one that sees her connection to the kaiju as all-the-more necessary when one of her friends betrays her.
COLOSSAL was scored by veteran composer Bear McCreary, known mostly for his genius work on Syfy's BATTLESTAR GALACTICA. But that was a long time ago, and since then McCreary hasn't made anywhere near that compelling. COLOSSAL is another example of that, pushing out a competent but otherwise dull affair of setups and atmospherics. If you've heard his work from 2016 10 CLOVERFIELD LANE, this will sound vaguely familiar on several levels. Led by a string section, McCreary sets his sights on dark moods and reflective pieces rather than featuring a theme or even a series of connective tissue within the first few tracks. Things start off with Colossal Prologue but move quickly through the 11 tracks, each one merely offering that moment of set up instead of separating itself in the least. A Monster Hypothesis, A Walk in the Park, Jealousy, and Have a Beer, each sound like the previous.
McCreary stated that he wanted the first series of tracks to "feel almost schizophrenic for the first hour of the film. Like, some edgy indie rock band scored half of it." But that would seem to indicate a collection of sounds merged into something a bit off-kilter, and that's not what we get here. It's not until we get to the interesting The Most Irresponsible Thing that this score begins to come alive. Here we get darkly ethereal thanks to its rock drum/strip-club/horror vibe and McCreary's creepy pedaled guitars. Birth of the Monster is interesting in how it first establishes its very distant-sounding keyboard before hitting us with a very orchestrated rock sound that a band like YES might have produced. He even adds a touch of Composer Blake Neely's THE FLASH (I mean, it sounds just like it) before moving on to Confronting Oscar. Again, it's back to 10 CLOVERFIELD LANE instead of moving forward, sporting competent but ultimately boring set up music in Separate Ways, The Colossal Finale Part 1, and The Colossal Finale Part 2.
THE BOTTOM LINE
It's my opinion that 2016 was a pretty special year, and that 2017 is demonstrating that composers are being given more room to paint their musical landscapes than we've seen in the recent past. Sadly, COLOSSAL – ORIGINAL MOTION PICTURE SOUNDTRACK isn't one of those.  Sans one pretty great track, it's essentially one large set up album, fusing elements we've heard from McCreary's lesser works.  In fact, we've gotten so far away from BATTLESTAR that I'm beginning to think that score was either a phase for the composer which he never revisited or (more likely) a pretty special moment of inspiration that we should celebrate for what it is.  I'll be doing none of that here.
Lakeshore Records has already released COLOSSAL – Original Motion Picture Soundtrack digitally, with a CD due to arrive on May 12, 2017. Mondo will follow suit with an LP version of the soundtrack on May 26th, with pre-orders beginning April 5, 2017.