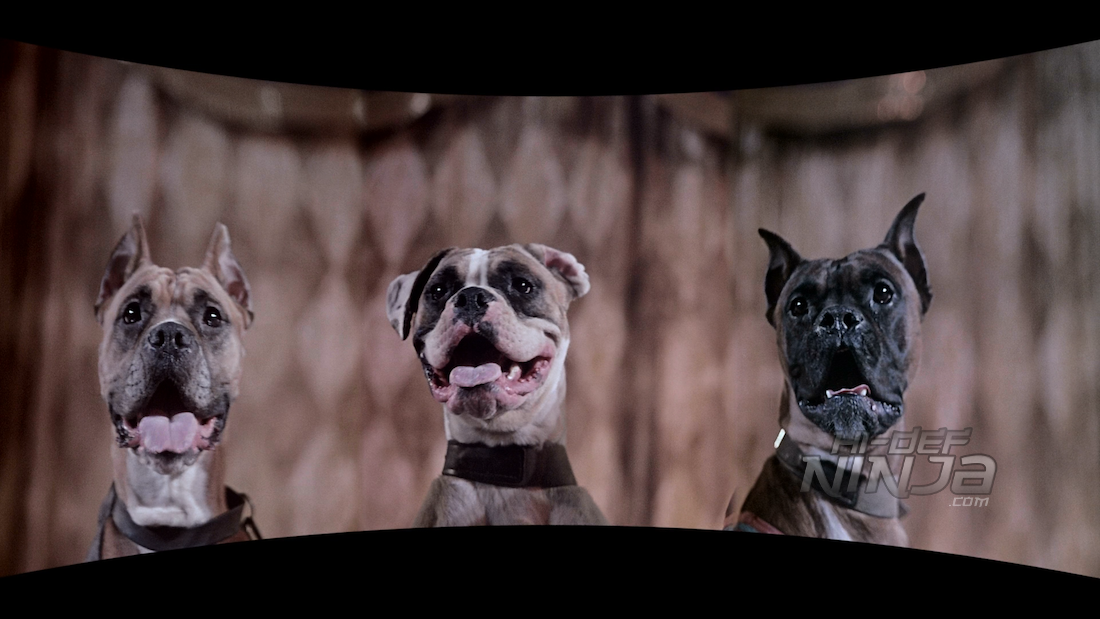 Flicker Alley's CINERAMA'S RUSSIAN ADVENTURE Blu-ray Review
The Movie

The Video

The Audio

The Supplements
CINERAMA'S RUSSIAN ADVENTURE is similar to THE BEST OF CINERAMA with incredibly beautiful imagery in the Cinerama format.  The film is cross-projected on three 35mm projectors against a wide, curved screen.  The screen is made out of strips rather than one continuous material.  The effect is that you see larger images from the seamless images.  
 
The film has been captured from the various spots around Russia in all of the various seasons back when it was the USSR.  You get to see the city streets, the Moscow Circus, the industrial areas, and the frozen tundra in the arctic.  Its interesting that the film was made in this time period because of the tension between the US and Russia.  It is nice that Bing Crosby was able to narrate regardless of how he may have felt about the locations.
 
This film strikes me as the type that if someone wanted to screen locally, it would be in IMAX at a museum like The Franklin Institute in Philadelphia.  It would look incredible on that large, highly curved screen.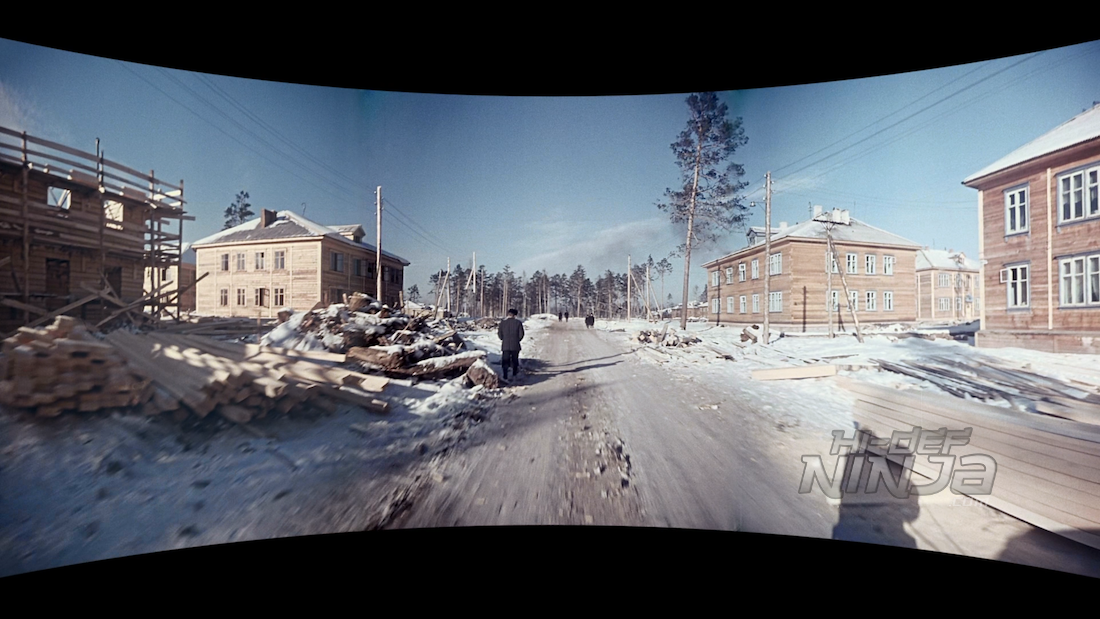 VIDEO QUALITY:
The video is a 1080p AVC presentation that, like THE BEST OF CINERAMA, looks amazing.  The images have been remastered to restore the beauty of these types of film.  The three reels have been brought together to form large format images with curves on the top and bottom.  The coloring is a bit washed out at times but it has a vintage charm to it.  There are a couple of small issues with dirt & scratches but that's from the source material, not anything with the remaster.  There are also some coloring discrepancies where the films meet, which is tough to color-correct without messing up the entire film.
AUDIO QUALITY:
The audio is a DTS_HD Master Audio 5.1 mix and it gives some added depth.  It immerses you in the effects of what's on screen but allows the sound field to have some movement.  Bing Crosby's voice is clean with that certain deep bass that only his narration can pull off.  Using him was a great choice because it is so soothing.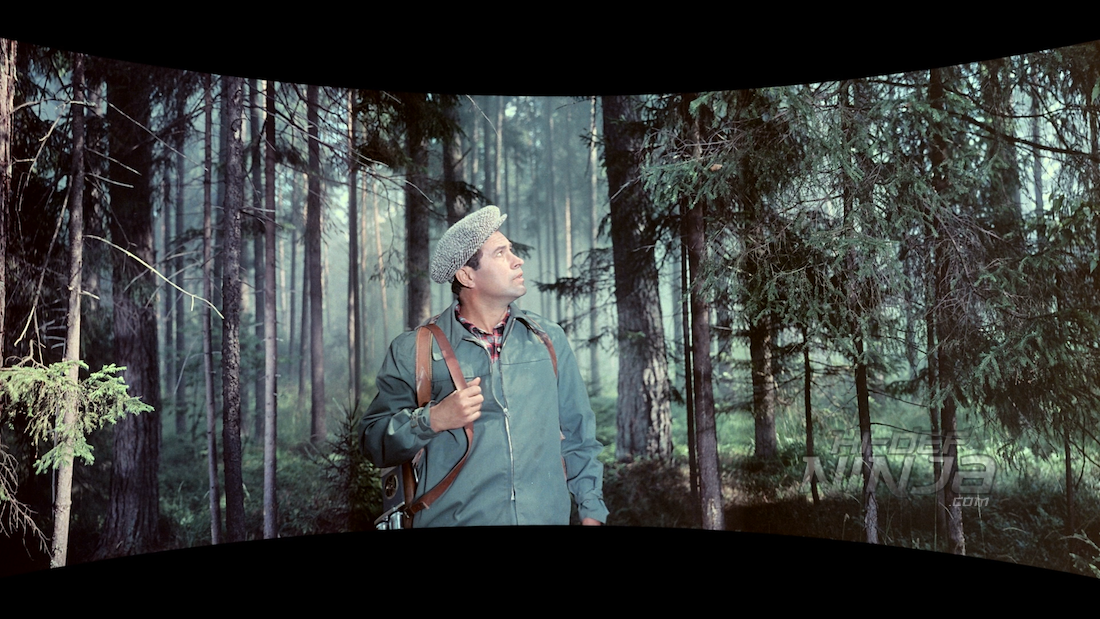 SUPPLEMENTS & PACKAGING
-Restoration Featurette – This featurette addresses the authoring of the movie and the restoration process that was used.
 
-Fortress of Peace: This is a short film by John Fernhout that was remastered and shown in 70mm Cinerama theaters.
 
-Concorde: This is a short film by Pierre Jallaud in 1966 and has been remastered in 70mm Cinema of a turbojet-powered supersonic jet.
 
-Working with Our Father on Russian Adventure: This is a video interview  with film editors Craig and Hal Dennis Jr.
 
-A Look at Some Old Cinerama Equipment: This is also with film editors Craig and Hal Dennis Jr.
 
-Trailer
 
-Trailer Gallery
 
-Program Booklet: A facsimile representation of the original program booklet
 
Disc Details
2-disc set w/ 1 Blu-ray and 1 DVD
 
Running Time
127 mins
 
Edition Ratings
Not Rated
 
Region Coding
Region A
                                                                  
Video Resolution
1080p AVC MPEG-4
Aspect ratio: 2.56:1
 
Audio Mixes
English DTS-HD Master Audio 5.1
English LPCM 2.0
 
Subtitles
English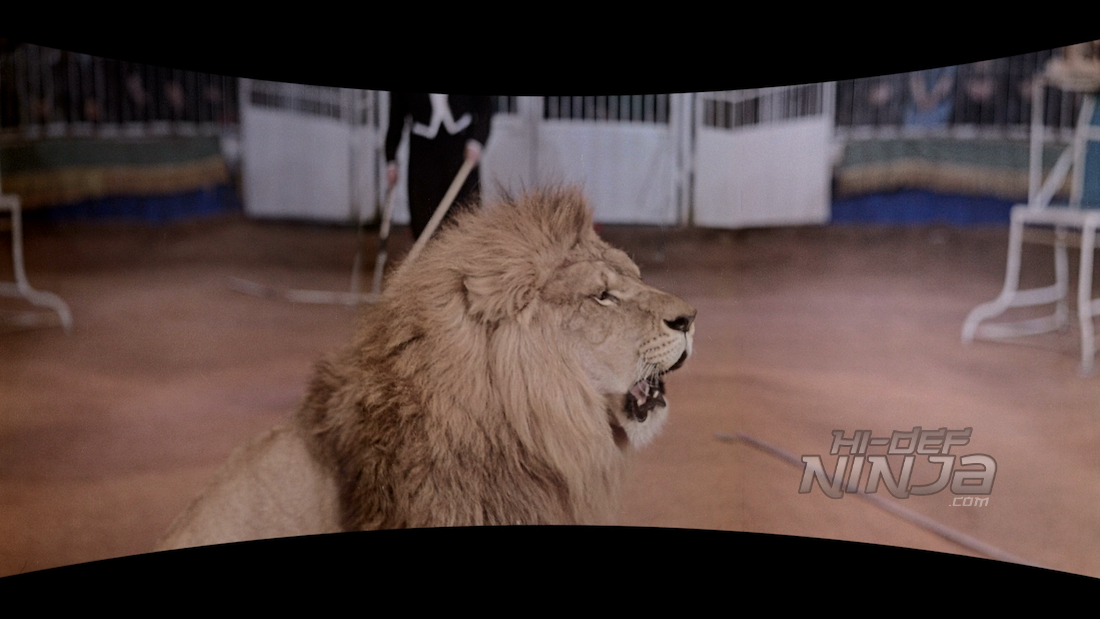 THE BOTTOM LINE:
CINERAMA'S RUSSIAN ADVENTURE is a beautiful and innovative release that shows this cool little piece of cinematic history.  It is a technique that could possibly be amazing if done with several digital cameras in a large format theater.  The Blu-ray looks excellent with strong details and superb sound.  There are also a decent amount of extras included to help some viewers understand and appreciate this film format.  If you're a fan of cinema or even the release THE BEST OF CINERAMA, I can easily recommend picking this up.
Order your copy of Flicker Alley's CINERAMA'S RUSSIAN ADVENTURE on Blu-ray from Amazon