This past weekend Five Points Festival held their inaugural show which I was lucky enough to attend. The show put on by Clutter Magazine and LeftField Media, and presented by Midtown Comics brought together designer toys, comics, street art, posters, food, and beer.
The show was kicked off on Friday with the 2017 Designer Toy Awards. Hosted by Morgan Spurlock and held at Webster Hall the Designer Toy Awards celebrated the top collectibles over the past year in a myriad of categories which included Best Vinyl & Plastic; Break Through Artist; Toy of the Year (Fan Voted); Artist of the Year (Fan Voted); Toy of the Year; and Artist of the Year to name a few. A special shout out goes to Mondo for winning Best Licensed product for their Iron Giant! The entire winners list is posted at the end of this article.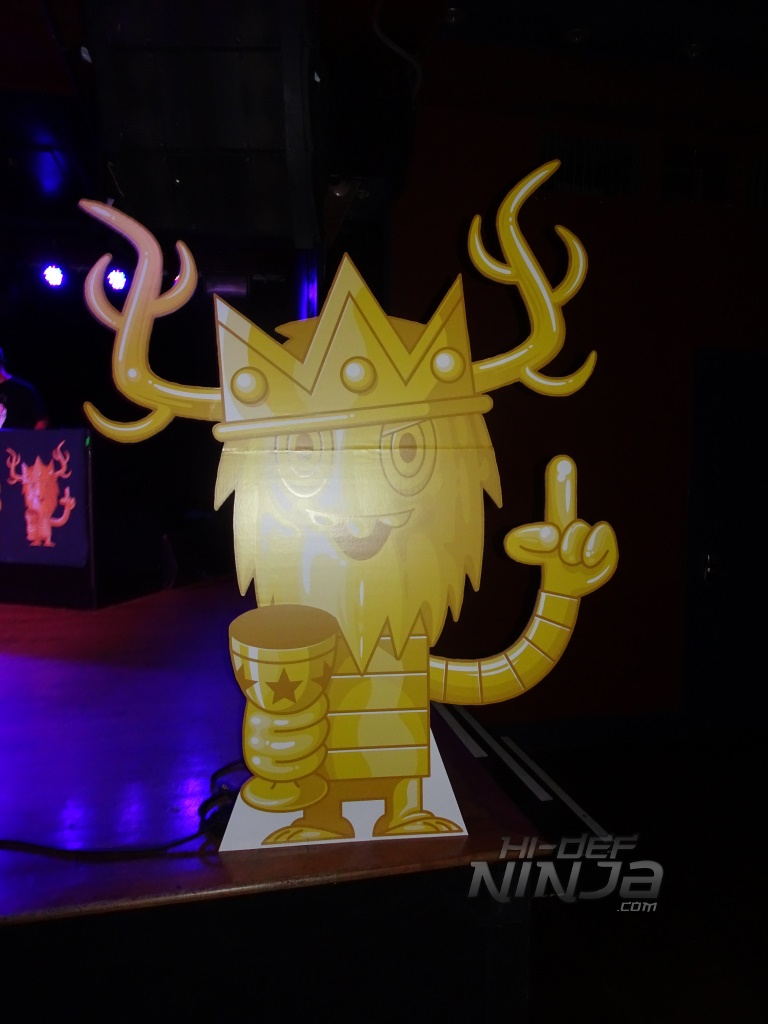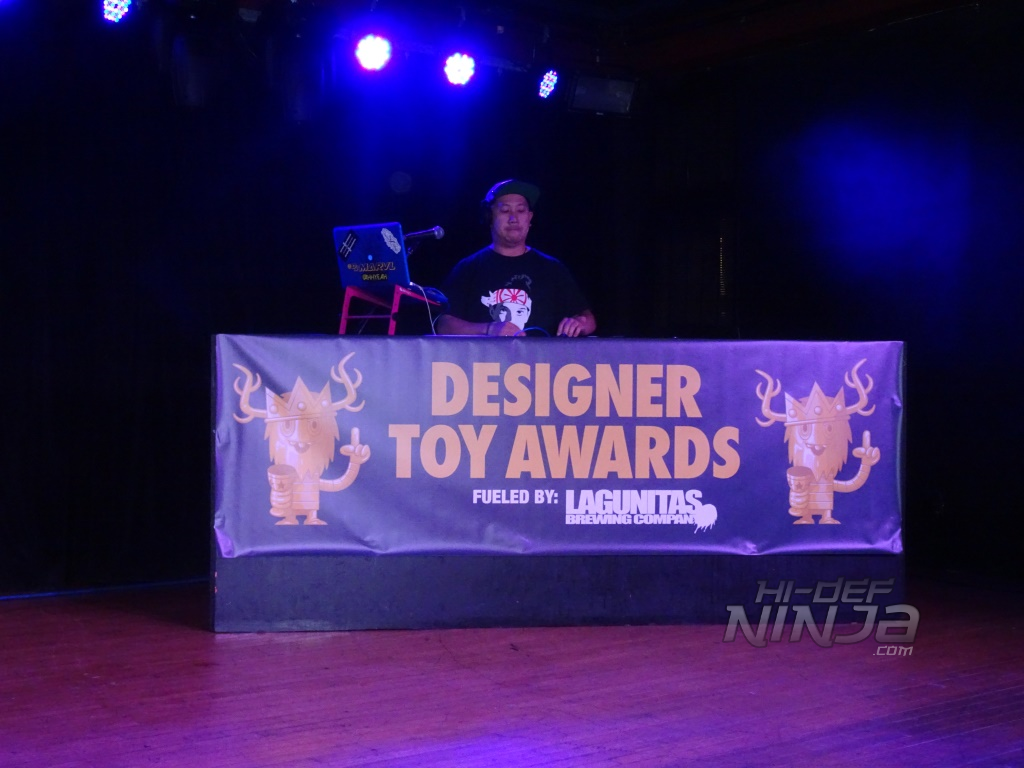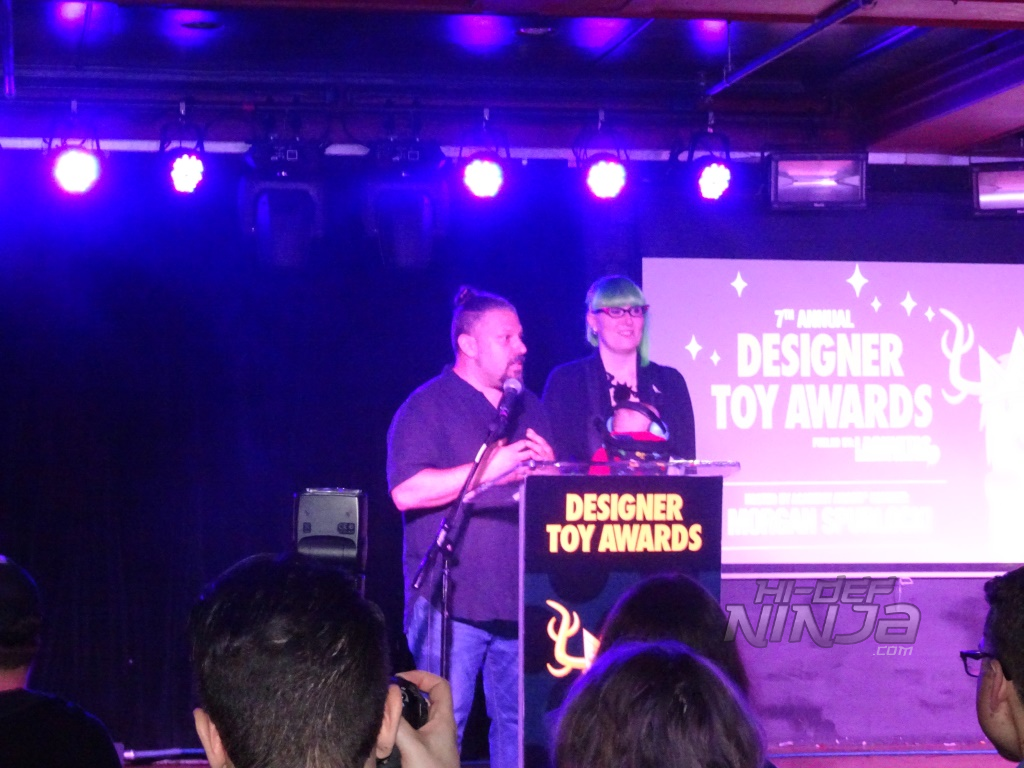 Over the course of two days fans descended on Pier 36 in New York's Lower East Side and grabbed limited vinyl toys, autographs from top comic artists, or just got a bite to eat and a beer and enjoyed the show. The show floor was mainly split into two areas, exhibitors and an artist alley, with a food court featuring a selection of food trucks and craft beer from local breweries. One aspect of the show which wasn't heavily promoted but in my opinion featured prominently was the large number of pins for sale. Specialty pins could be found throughout the floor.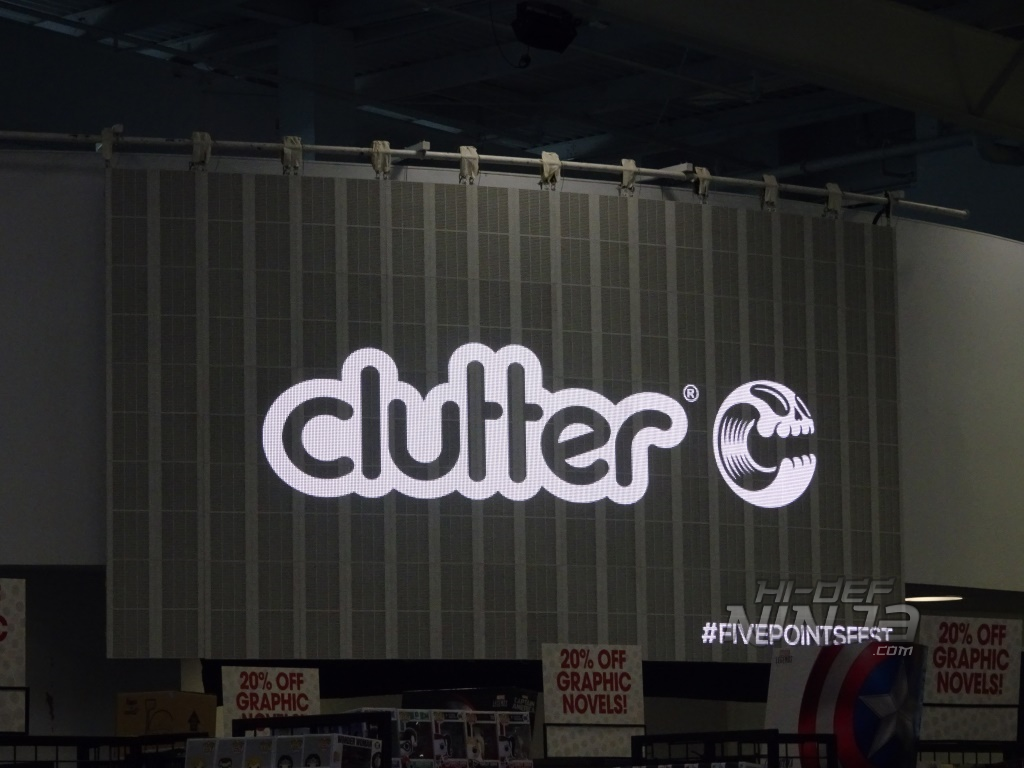 The exhibitor area was spread over five aisles and featured around 100 exhibitors. It featured a mix of vinyl and plastic toys, original art, resin, plush, blind boxes, graphic novels, indie comics, blanks, minis, kaiju, and a Japanese vinyl as well as what was labelled Sofubi row featuring some of the hottest and most collectible exclusives at the show. The exhibitor area was also where the traditional comic and toy shops had their booths and where both Clutter Magazine and Midtown Comics held their signings.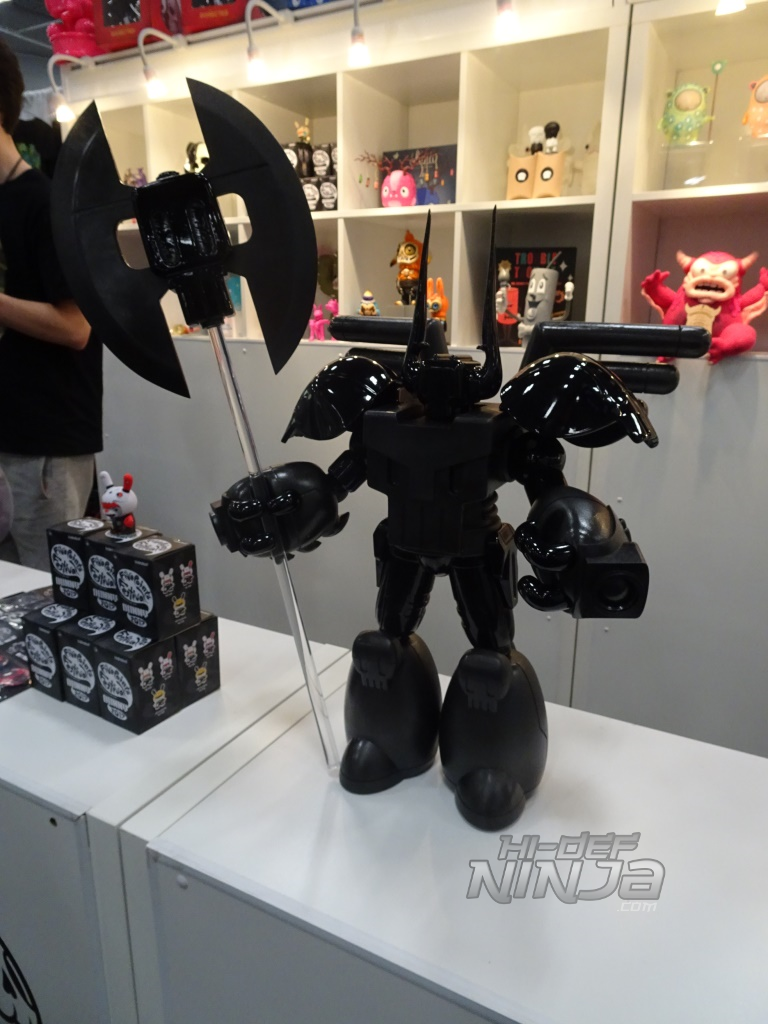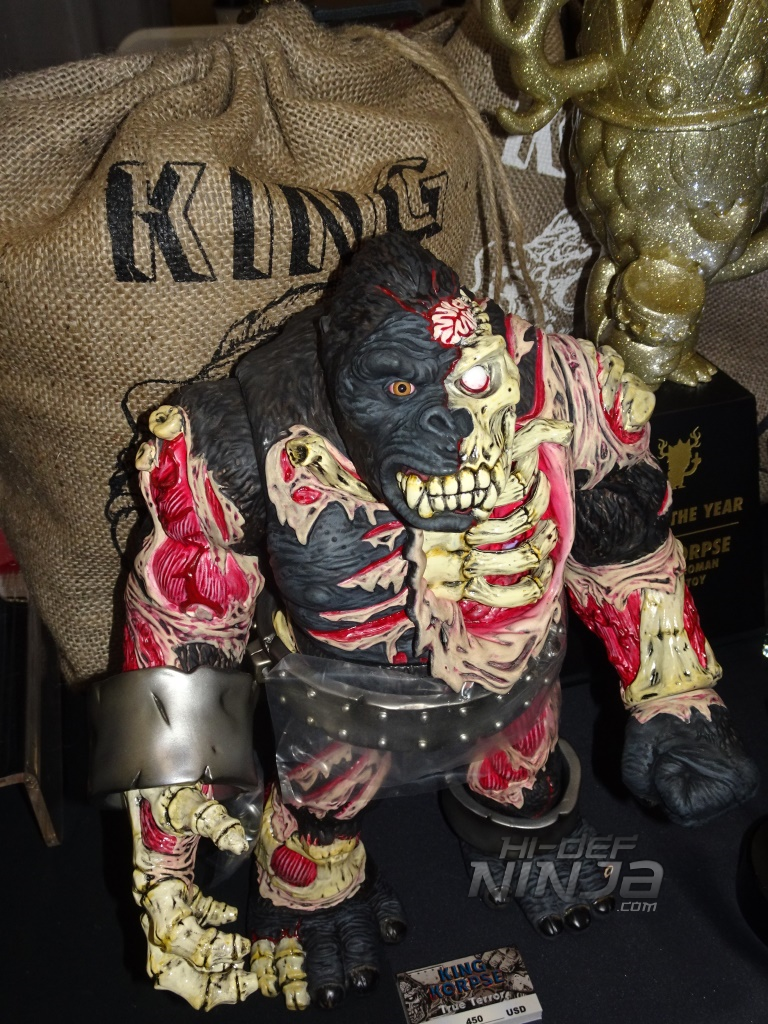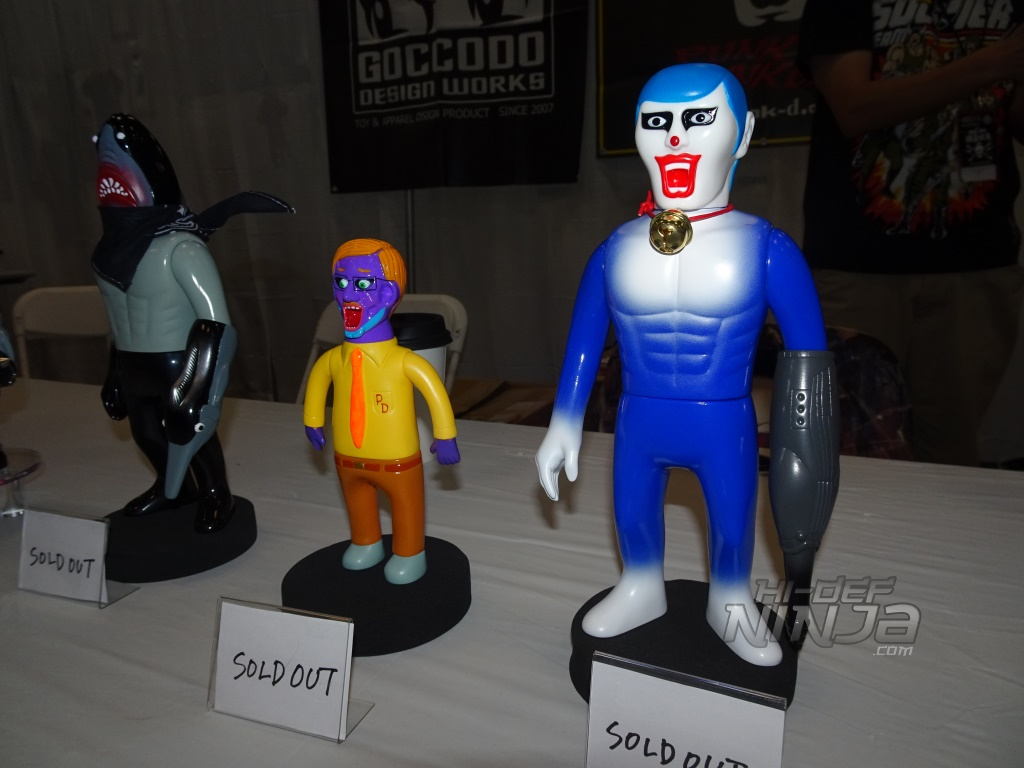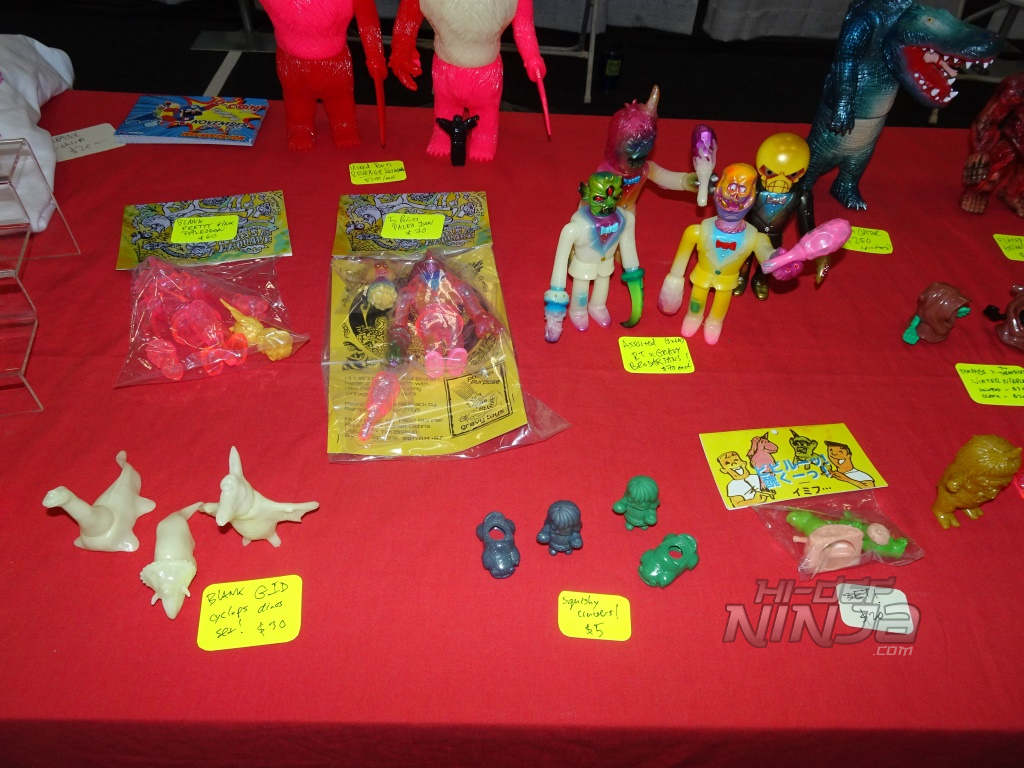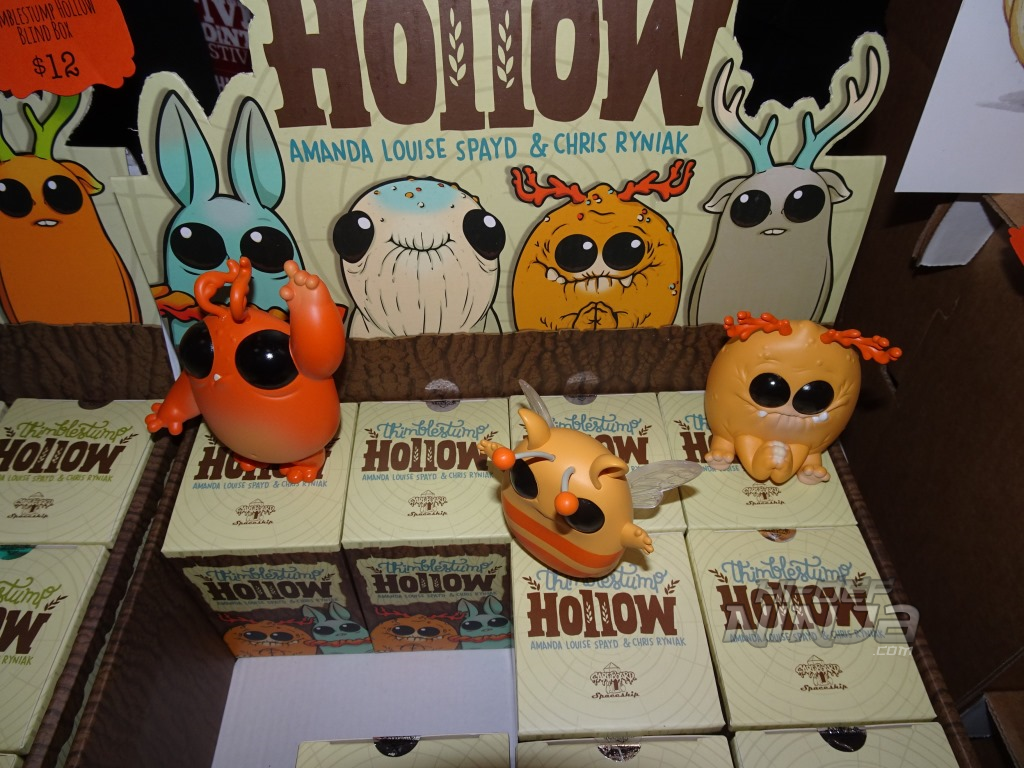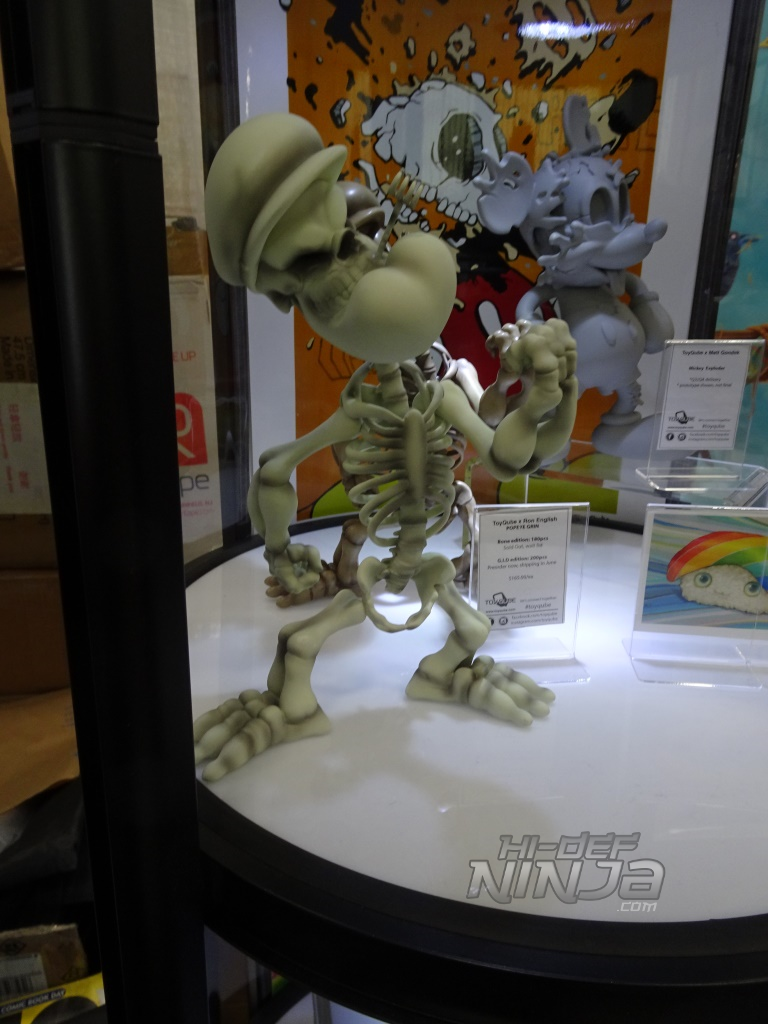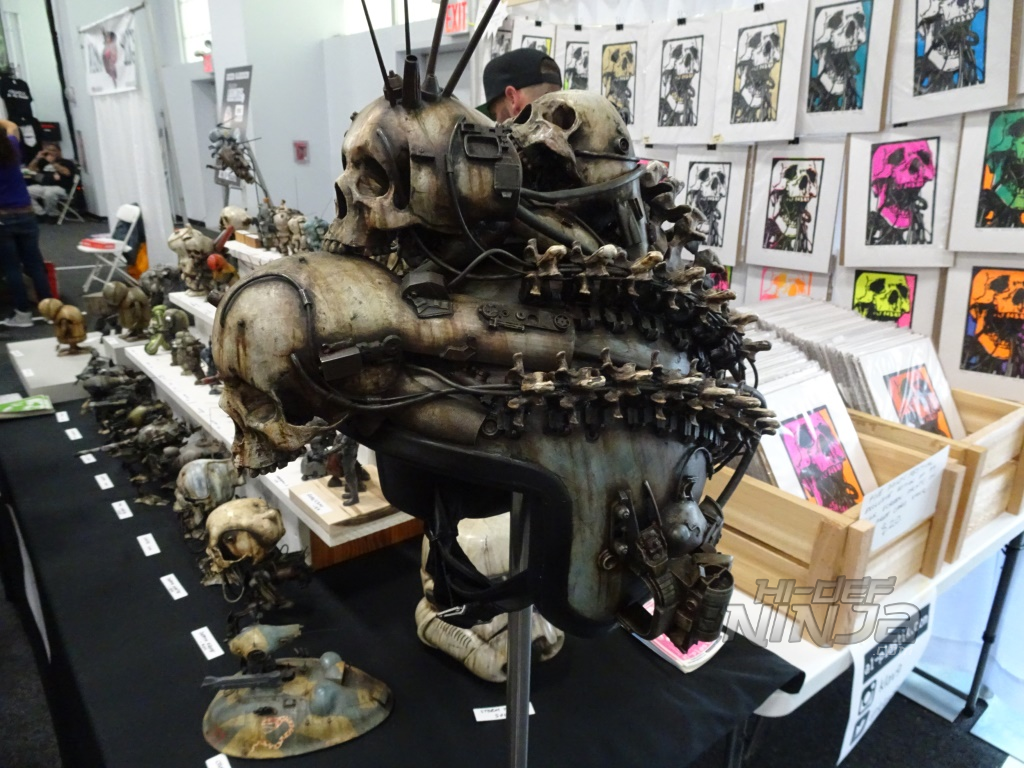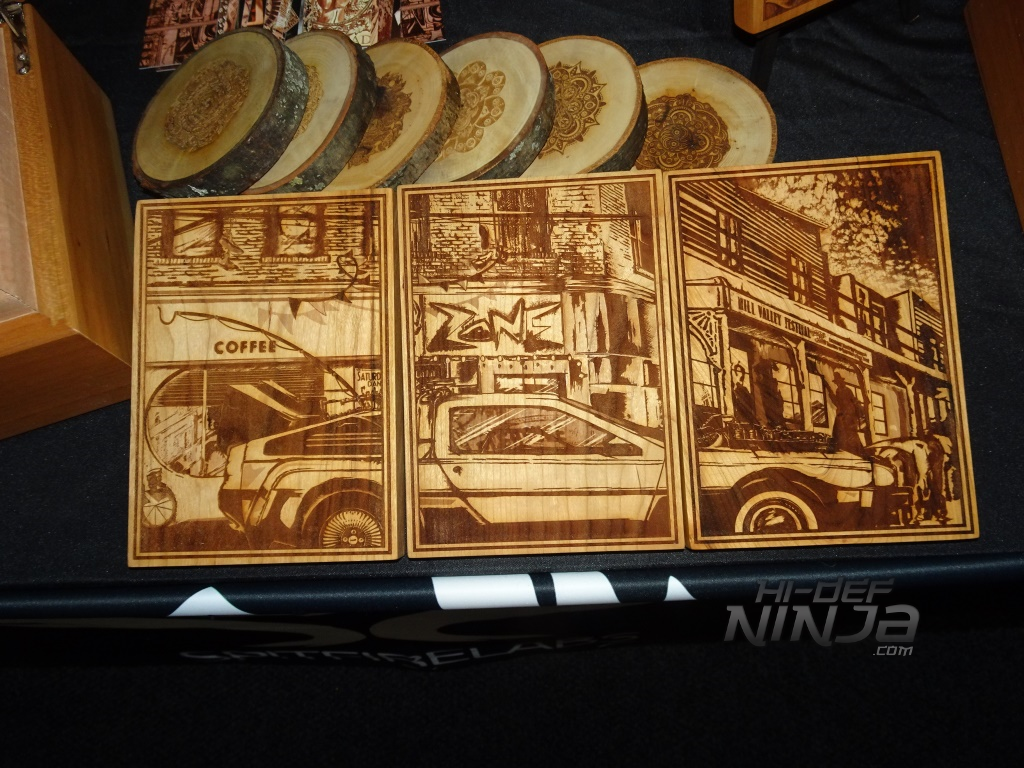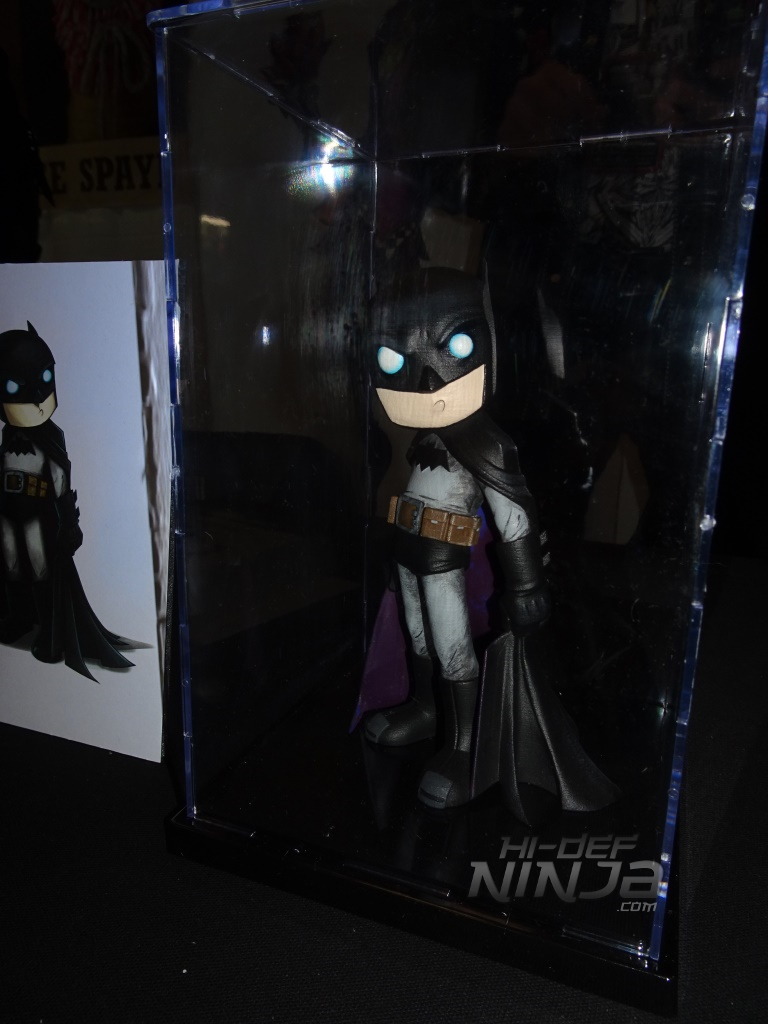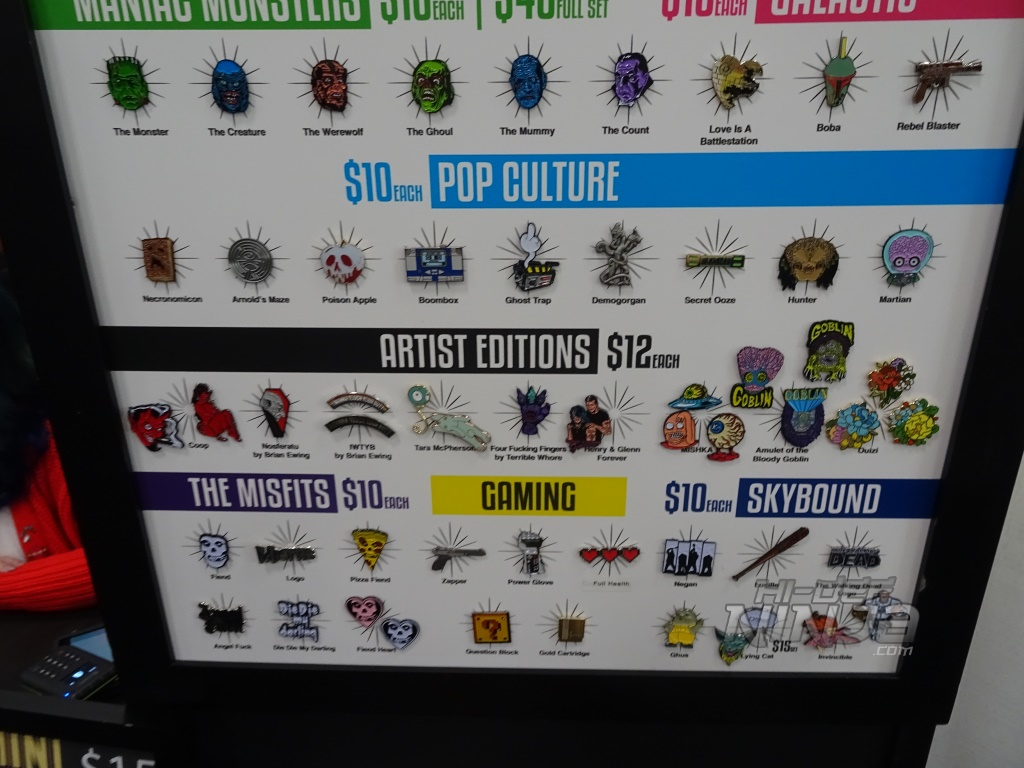 No less important at the show was artist alley which featured over 100 artists with a mix of creators of both traditional comic art as well as hand made toys, sculpture, and other non-traditional art.
The other aspect of the show was the food court. This area had a few food trucks provided by Live Fast Group and featured more unique tastings from the city including Korean BBQ Korilla, Mac Truck, Nuchas Empanadas, Phil's Steaks, authentic Lebanese cuisine Toum, and Big D's Grub. To satiate your thirst while noshing on food the food court also had a beer garden which included a beer chosen from a few local breweries; Lagunitas Brewing Company, Sixpoint Brewery, Bronx Brewery, Brooklyn Brewery, and Coney Island Brewing.
Throughout the weekend I was able to talk to exhibitors and artists as well as other fans about the show however I did take a few minutes and talked with both Josh Kimberg, Managing Partner Clutter Magazine and Peter Tatara, Director of Content LeftField Media. The overall sense I got from them is that they very much care about curating a show that is unlike the larger cons. You won't find celebrities or huge exhibitors but you will find some of the best talent in the designer toy field that can be compiled with artists coming in from across the US and from overseas. While Josh and Peter are only two of the many people who had a hand in putting the show together if the other staff are half as passionate about putting on a show that blends comic artists and designer toy artists with the fans then I only see success for the Five Points Festival. That said I do hope to see a few things added in future years including art galleries (Bottleneck, Spoke Art, and Grey Matter all play in NY,) a tattoo pavilion, and some much needed panels. After this first year though I am hoping they do decide to come back and I hope it is bigger and better!
As promised here is the full Winners List from the 2017 Designer Toy Awards: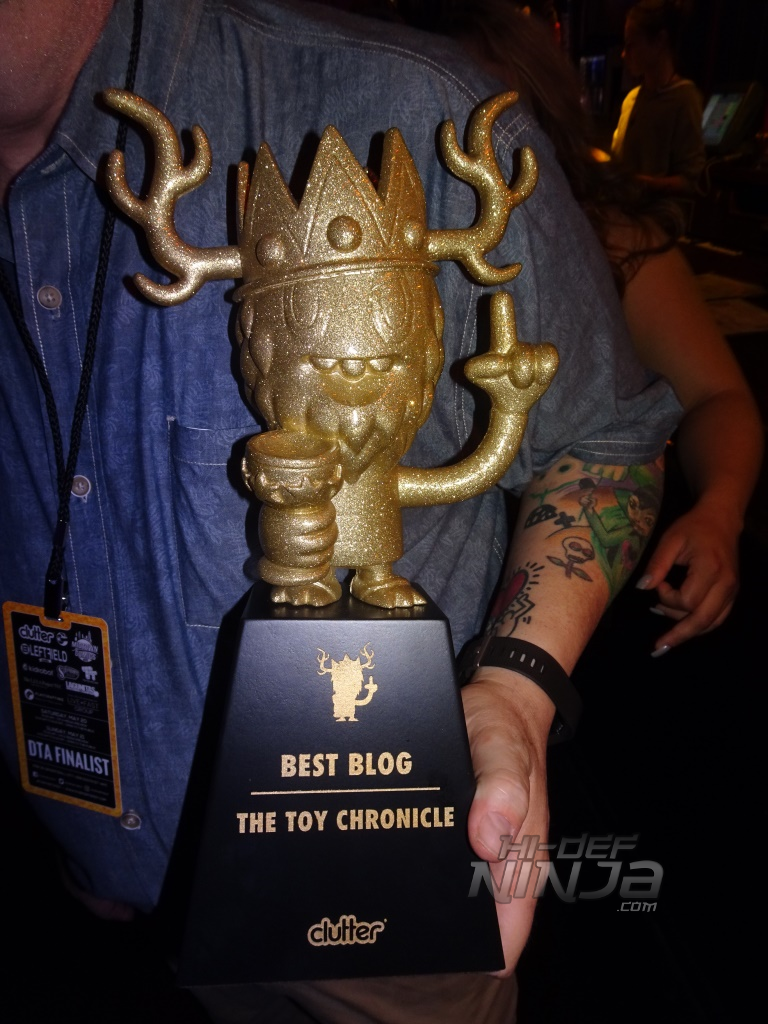 Best Blog (Fan Voted): The Toy Chronicle
Best Online Toy Store (Fan Voted): Rotofugi
Best Toy Store (Fan Voted): Playhouse
Best Licensed: Mondo Iron Giant by Mondo & Bigshot Toyworks
Best Mini Series: Gold Life by Huck Gee & Mighty Jaxx
Best DIY Platform: The Blank by Huck Gee
Custom of the Year (Fan Voted): B.F.U. BabyTEQ Armor by Quiccs
Best Non-Plastic: Omen fade wood by Coarse Toys
Brand of the Year: Mighty Jaxx
Hall of Fame: Brothersworker figures by Brothersfree
Hall of Fame: Dunces series by Gary Baseman
Hall of Fame: Fafi Girls by Fafi
Hall of Fame: MC Supersize by Ron English
Hall of Fame: To-Fu Oyako by Devilrobots
Lifetime Achievement: Tatsuhiko Akashi
Best Non-Licensed: Darth Trump by Time Bandits x Special Ed Toys
Custom of the Year: Luke & Tapistree by Gary Ham
Best Resin: The Astronaut by Alex Pardee & ToyQube
Best Sofubi: Bake Kujira by Candie Bolton
Best Vinyl & Plastic: Do Not Disturb by Coarse Toys
Break Through Artist: Candie Bolton
Toy of the Year (Fan Voted): Maguro by Mame Moyashi
Artist of the Year (Fan Voted): Juan Muniz
Toy of the Year: King Korpse by James Groman & Instinctoy
Artist of the Year: Jon-Paul Kaiser
Look for my upcoming articles featuring coverage from the show floor as well as a more in-depth look at 1000Toys // PowerCore