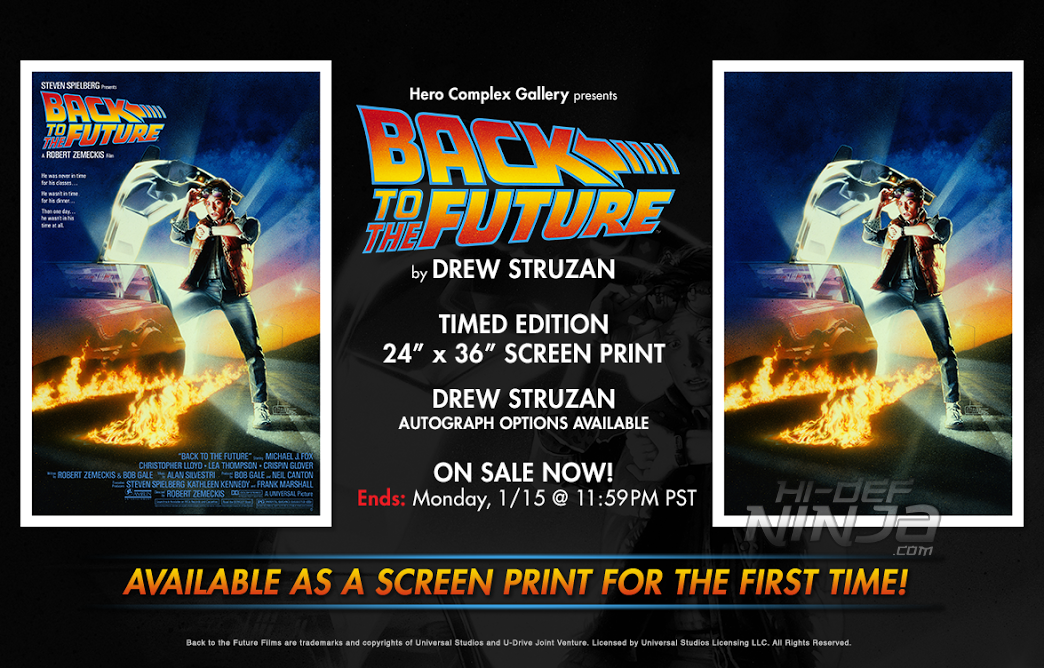 Hero Complex Gallery (HCG) is thrilled to offer a timed release for Drew Struzan's Back to the Future artwork, now being offered as screen prints for the very first time!
At the outset, HCG knew they needed to make certain that any screen prints we produced would have to be the absolute best representations of Drew's original artwork to live up to the legendary status this poster has achieved over the past thirty plus years.
Working from scans of the original painting, it was paramount for them to achieve the top level of fidelity of detail, as well as color accuracy, so they worked directly with Drew to approve all color palette decisions before printing, then conducted multiple screen print tests to assure the best quality prints possible…and the results are simply breathtaking.
Seeing these prints in person is like seeing the artwork in a whole new light…the vibrancy of the color palette plays at the artwork's original brightness in these newly screen printed posters, making them come alive on the page. If you look at the image above you'll see the beautiful blues play in a way you've probably never seen before, and the vibrancy in person is even more than we could have hoped for….HCG hopes you cherish them as much as we do.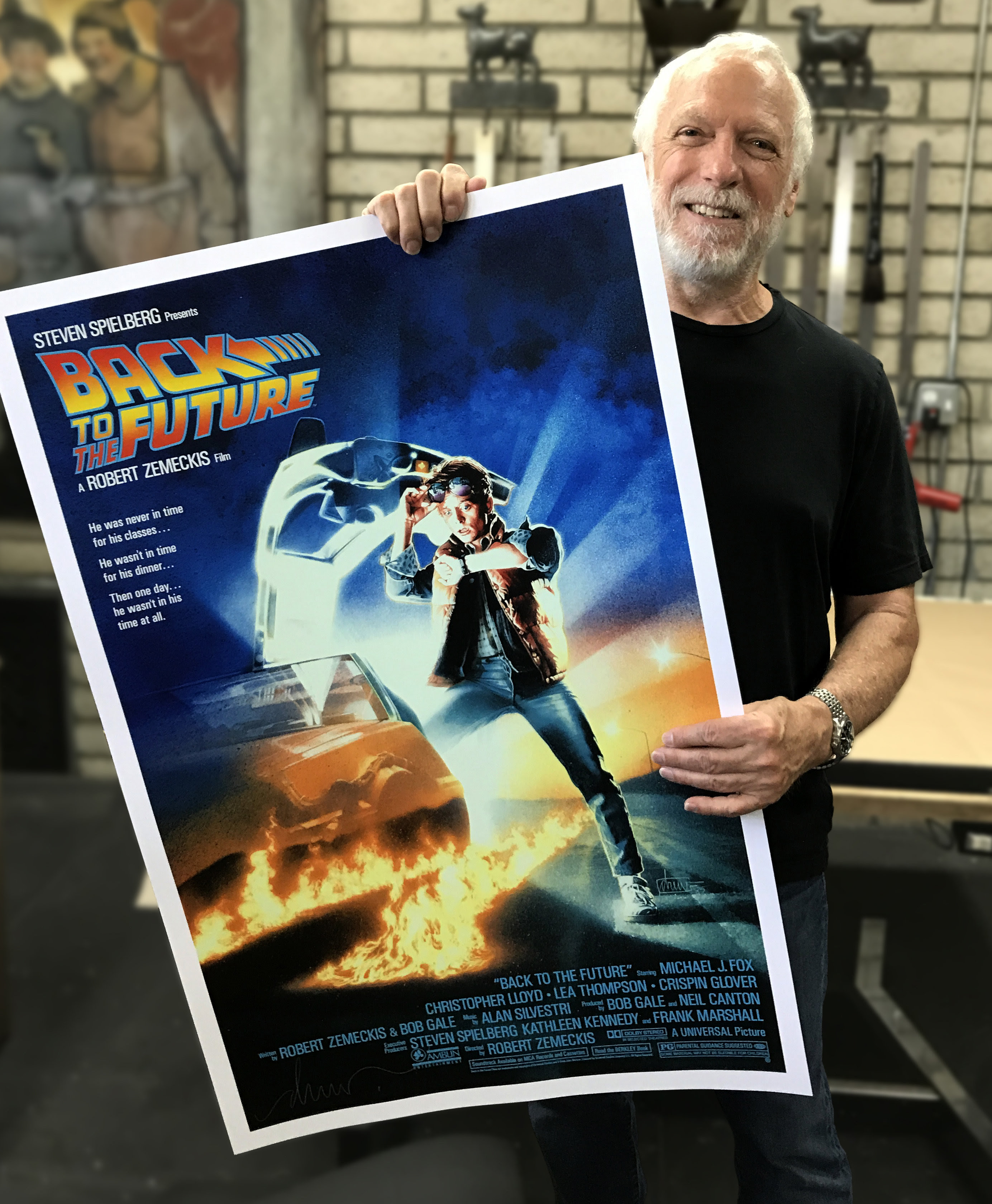 Back to the Future 'One Sheet Version'
and
Back to the Future 'Art Print Version'
by Drew Struzan
Screen Print
24 x 36 inches
Hand-numbered
Timed edition*
PURCHASE HERE
*Edition size will be determined by the number of prints sold
starting 12/23/17 and ending at midnight 1/15/18
FAQs on the timed edition can be found here