Grey Matter Art is proud to present a new limited edition, glow in the dark poster for the classic 1922 horror film, "NOSFERATU," by the very talented artist, Sara Deck. This is our first release with Sara, and we think she did a phenomenal job! Her classic approach to classic films, such as this, show her talents really come out. We are very excited to be working with Sara more in the future! Below are details regarding the poster and release information.
This poster goes on Thursday, February 15th at 1 PM EST sale on their Website.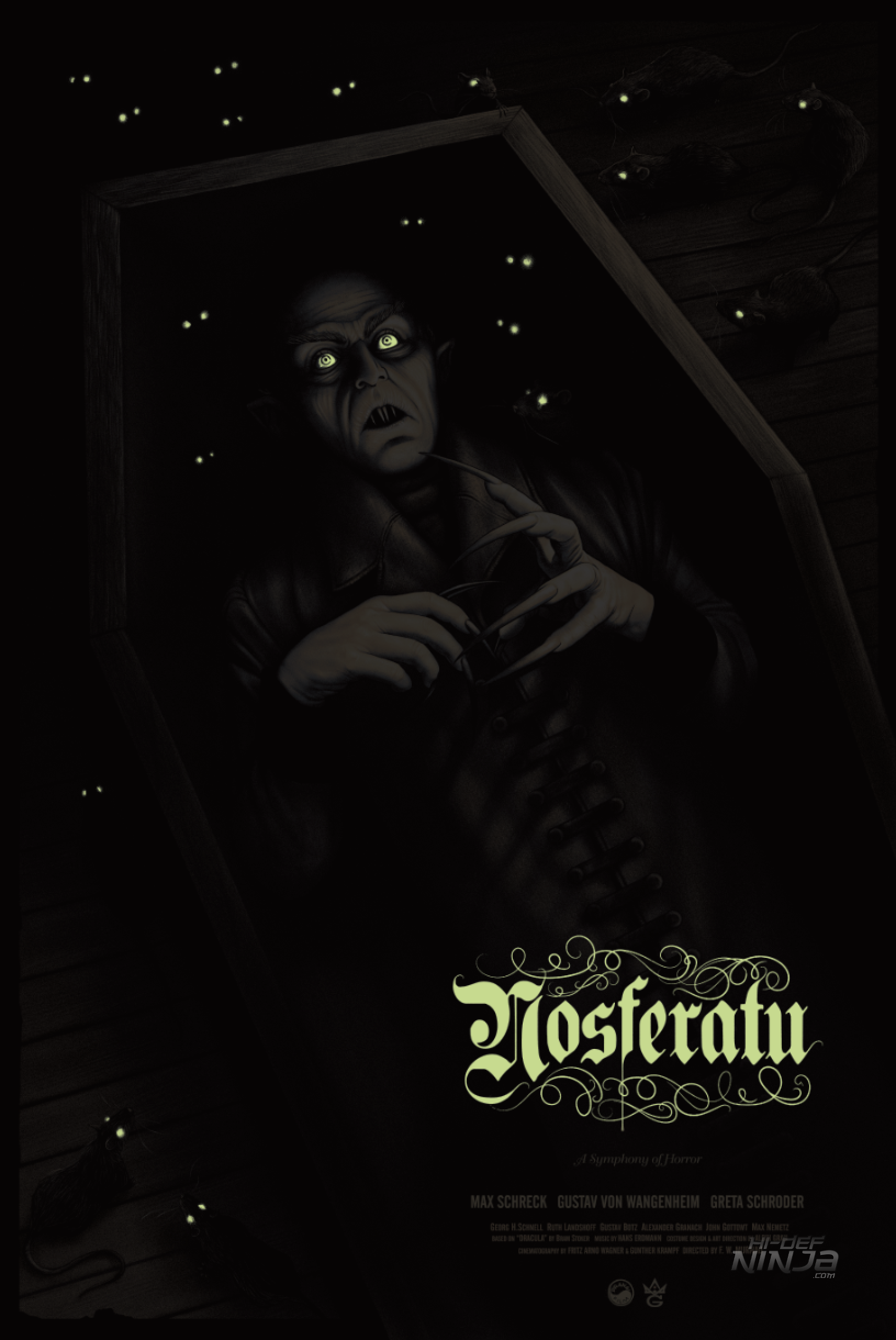 "NOSFERATU" by Sara Deck
24″ x 36″ hand-numbered glow in the dark screen print – $45.00
Edition of 150
Printed by D&L Screen Printing
Also, follow Grey Matter Art on Facebook and Instagram, and sign up for their website newsletter for all future news and information.