Pop!/Movies/TV Mod
Moderator
Premium Supporter
Released:
August 9, 2016
Purchase:
Amazon US
Amazon UK
Zavvi.com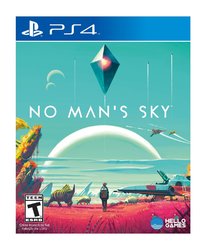 No Man's Sky


No Man's Sky is an upcoming science fiction video game developed and published by Hello Games. It will feature a procedurally generated open world.
The game is seen to feature planetary exploration, deep oceans, space-based battles, and potential predators on the various procedurally-generated worlds. Each world has its own ecosystem with potentially unforgiving conditions, such as desert worlds with large carnivorous worms.
Players are initially given a totally uncharted universe to explore, where information about any planet's characteristics and lifeforms may be shared and updated with others.
VGX Trailer:
E3 Trailer:
No Man's Sky will be making its console debut on PlayStation 4.
Last edited by a moderator: