Another year gone that left us plenty of good Blu-ray releases. So in honor of the year that just passed, I have created my personal top 10 list of Blu-ray releases from 2013. Before I move on down to the list, here are the list of our other HDN writers who also provided a list of their favorite releases:
Michael Madison
Matt Coomber
Matt Cummings
Robert Beardsley
Now let's begin!
1. Zatoichi
I am an avid fan of Japanese cinema and when this set was announced by the Criterion Collection, I immediately jumped to pre-order. The set features all 25 Zatoichi films made between 1962 and 1973. Not only do they look good on Blu-ray, the set is beautifully created. As a fan, I really cannot ask for more.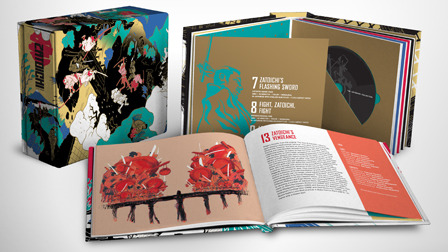 2. Schindler's List
Schindler's List along with The Pianist (yet to be released on Blu-ray in the US) are among my all time favorite films of all time. Schindler's List was not only one of Spielberg's personal works, but a true testament of his undeniable talent as a filmmaker. The film features incredible performances and story that will leave you emotionally drained.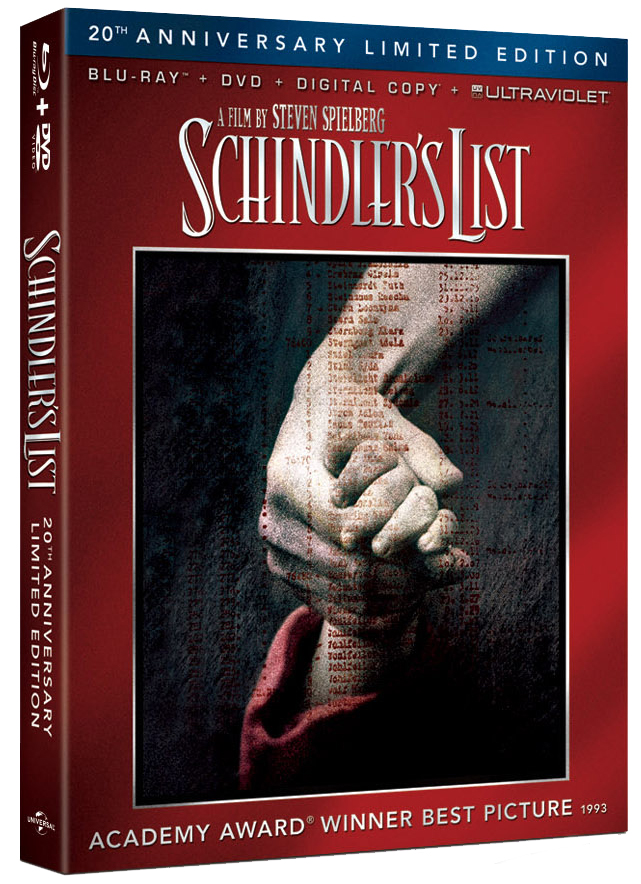 3. Argo
Argo delivered on every aspect imaginable, sure it's not the greatest movie ever released, but it was a damn good movie. There was a lot of buzz over this movie that quite frankly I felt that the hype would ultimately the way I viewed it. However, I was surprised at how good it was. There's really not much else to say, but just watch it.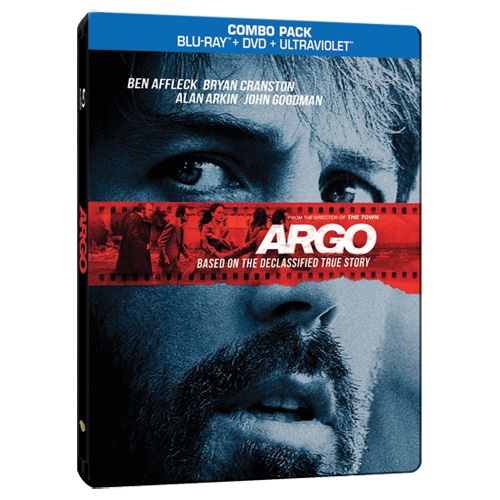 4. The Devil's Backbone
Guillermo Del Toro's fascination with Spanish Civil War era has delivered great stories and movies that have remained in the back of my mind ever since I first watched them. This movie is one of them. The Criterion Collection careful touch is noticeable throughout that is no real surprise just how good the video and audio quality is on the final product. Fans of the Del Toro should definitely have this on their collections.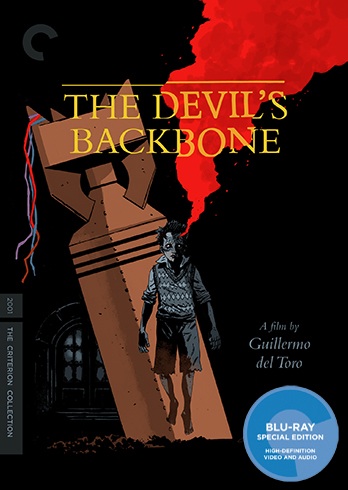 5. Pacific Rim
Did anyone doubt this film would be successful? Guillermo Del Toro's giant mecha sci-fi action film was definitely awesome! The Blu-ray delivered everything that was expected of it from the video to the audio quality. Even the 3D version was a blast. This was an easy pick for my list.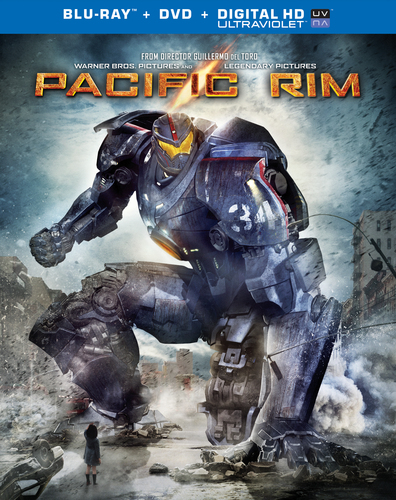 6. From Up On Poppy Hill / Howl's Moving Castle / My Neighbor Totoro
Ghibli animated films are some of my favorite, Hayao Miyazaki and company are simply one of the best in the business. These three releases all deserve to be in the same spot, so I will just group them up. Each one features a careful attention to the human emotion, something that not many animated films are able to capture with success. The hand drawn animation is some of the best (something Disney has forgotten to do) and when they are passed onto Blu-ray the results are simply stunning. Each one of these films deserves a spot in your collection simple as that!
7. This Is The End
Surprisingly, This Is The End turned out to be an excellent comedy. The cast featuring James Franco, Seth Rogan, Jay Baruchel, Jonah Hill, and Danny McBride proved to be a winning formula. The Blu-ray release came packed with a good set of features and video and audio quality delivered as expected.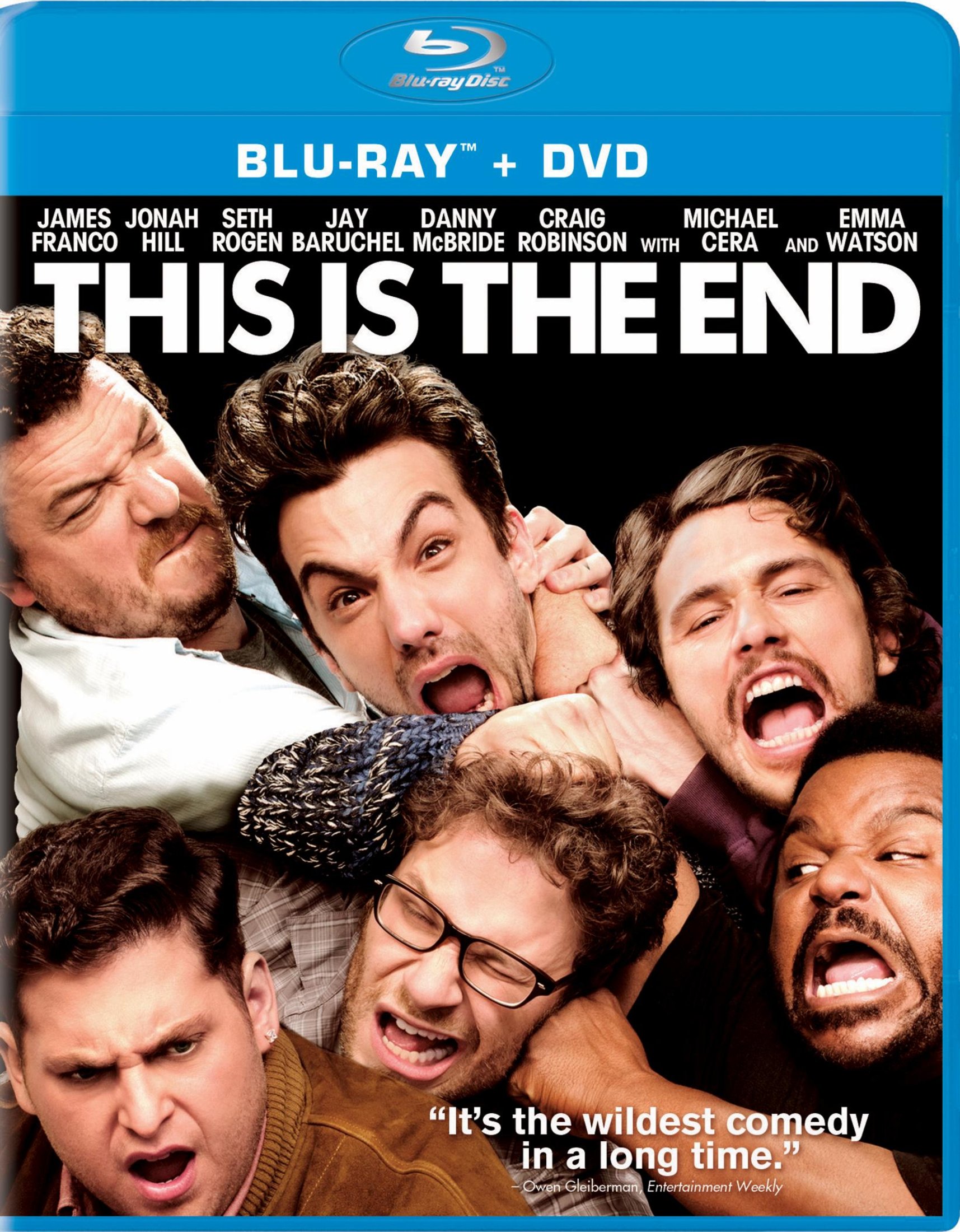 8. Skyfall
James Bond's latest adventure delivered the action fans had been longing for after the disappointing Quantum of Solace. Skyfall revindicated the character and gave new life to franchise. Skyfall is on my top 10 releases of 2013.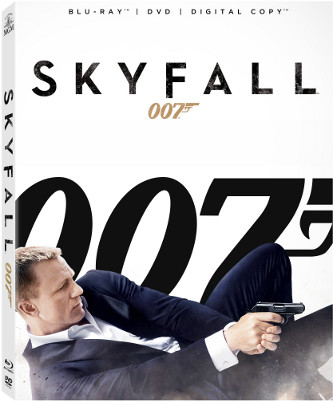 9. Django Unchained
Yes, I will go out and say, I am not a huge fan of Tarantino. I don't like his style and certainly do not like the majority of his film. However, Django Unchained was not as over the top as many of QT's films and the story was enjoyable. The violence coupled with the humor and performances from Christoph Waltz character, Dr. Schultz, and Jamie Foxx, Django, it turned out to be an undeniable blast.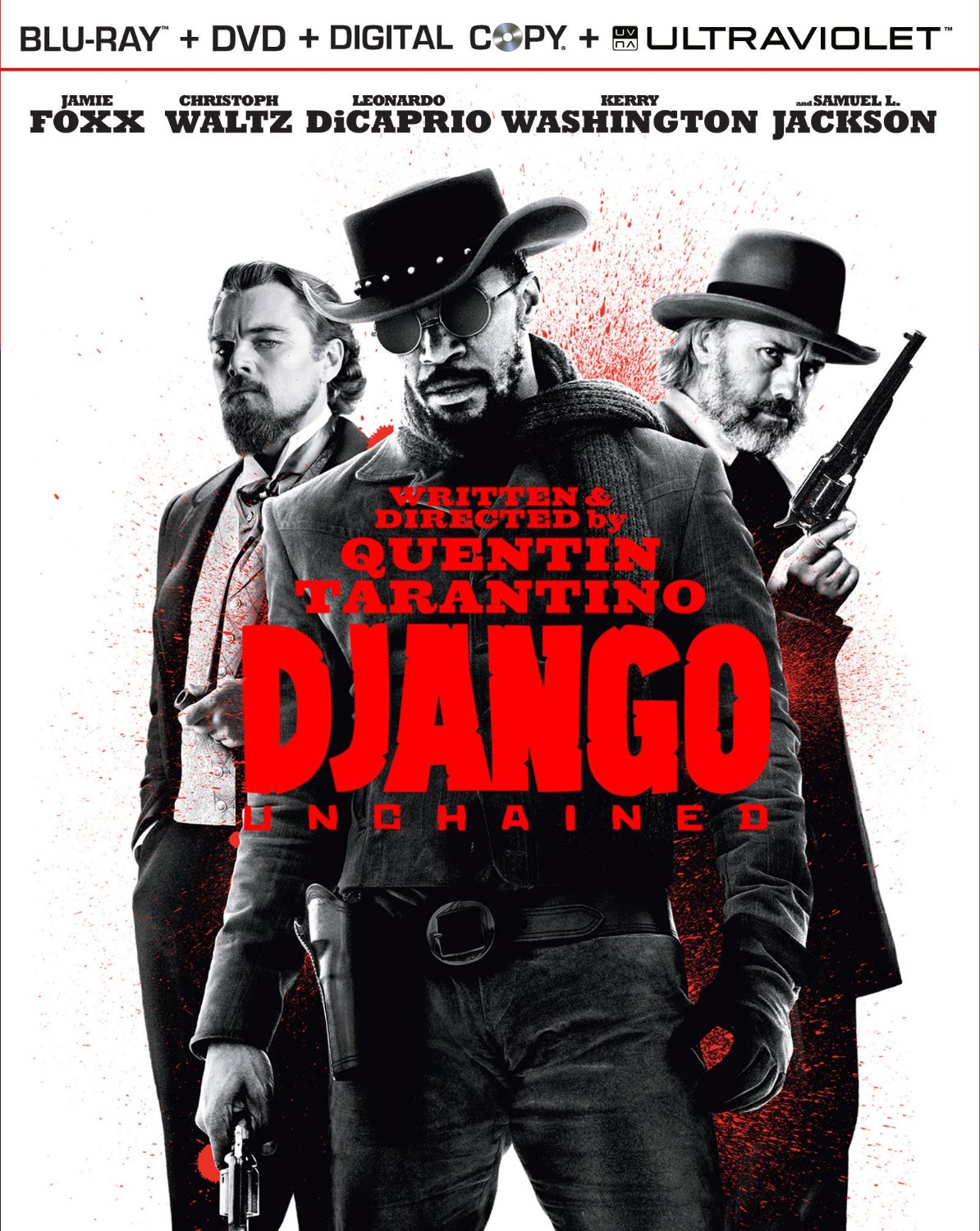 10. Breaking Bad: Complete Series
If there was ever a better show than this please let me know because I can't name one. Vince Gilliam's TV show masterpiece is almost unmatched. The show consistently got better and better and when you thought it had peaked, you were proved wrong. The show got progressively better season after season in a way almost unseen before. Coupled with a cast that was consistently delivering their best acting chops episode after episode and characters that just simply were amazing. Brian Cranston was the best actor in the show by far, perhaps the best around in TV at the moment. I really cannot give enough praise for this show. It was phenomenal, if you haven't seen it, shame on you!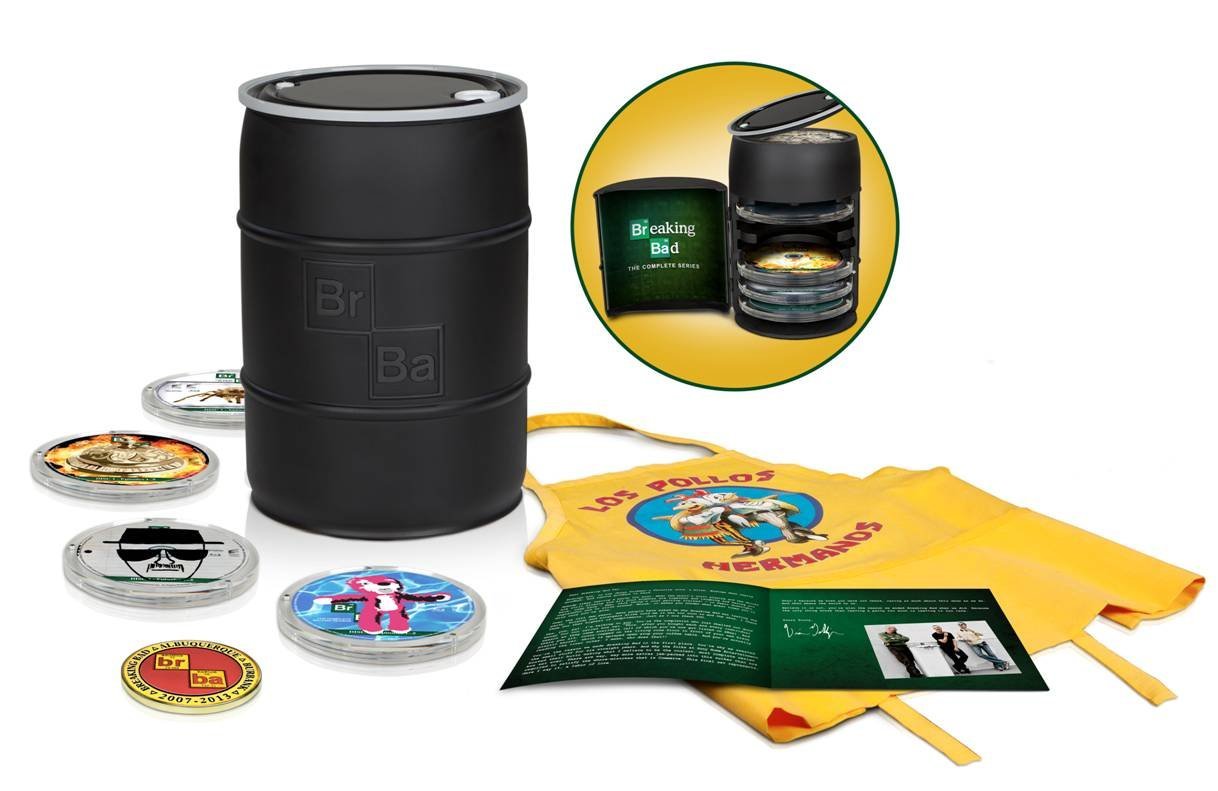 Notable mentions
Game of Thrones – Season Two
The first season of the HBO series was phenomenal, the second season is equally engaging, violent, and well everything else you expect from the series is there. The Blu-ray release looks fantastic, too bad my top 10 spots are taken, but this can easily be up there any given day.
Man of Steel
Zack Snyder managed to pull off yet another attempt to tell the origin story of Superman. This new re-incarnation of the Man of Steel is honestly a hit and miss, personally I think it's a decent film, far from perfect, however, it was a lot better than Superman Returns. The Blu-ray was stunning, but it is still not enough to make it to my top 10. Maybe it will make it to my top 30.
Mary Poppins
Finally, Mary Poppins out on Blu-ray! The Disney classic finally saw the restoration it deserved and the final Blu-ray product was stunning. The video looks as good as it will ever be and the audio is delightful. Quite frankly, you have to hand it to Disney for delivering such a great high quality on this classic film.
The Heat
Melissa McCarthy and Sandra Bullock proved to be a winning combination; their recent collaboration in The Heat resulted in a surprisingly funny comedy. Unfortunately for the two leading ladies, the support cast did not provide the same level of effort thus falling short of expectations. Either way, The Heat is funny in its own right, but not quite on my top 10.
Star Trek: Into Darkness
I loved Star Trek: Into Darkness despite all the criticism it received for its story and the well documented plot hole at the end. However, I will say that I was never a trekkie and even when I was growing up, the show just simply didn't do it for me. So the first JJ Abrams incarnation of the Star Trek universe was the most exposure to the franchise in my life. With that being said, all the fanatical criticism the producers received for this film is moot to me. My biggest issue with this Blu-ray release was the way Paramount short changed everyone by splitting all the special features among five retailers for their own "Special bonus". Talk about screwing the customer base. Therefore, Star Trek falls from my top 10.
The World's End
Edgar Wright's ending for his Cornetto Trilogy arrived with a blast. The World's End was simply awesome to say the least. Wright's ingenious vision for filmmaking keeps delivering the goods. The Blu-ray was packed with extras and the video and audio quality were superb, can't complain here! Too bad my top 10 are already filled, but this could easily have sneaked up there on a different day.
Iron Man 3
The Blu-ray was phenomenal, but the 3D was mediocre I won't lie. Why is this not in my top 10? Easy, make Iron Man's most iconic enemy into a drunken homeless joke just to give us a cheap twist and I lost all interest in the rest of the film. So thanks Shane Black, your cheap twist have robbed us from all the great future stories in the Iron Man universe. Only redeeming piece of the film was Tony Stark redeeming himself, finding out his true self.
Now You See Me
Now You See Me was a surprising release, the movie was entertaining in my first viewing that I was excited enough to watch it again. Although I will say that it is not a movie that you can watch over and over since the tricks behind the movie become easier to spot. Either way, Now You See Me was a good flick worth mentioning.
A Company Man / New World
Asian cinema year after year keeps pumping out quality releases that simply go unnoticed because there are no Brad Pitt's, Clooney's, DiCaprio's, etc. headlining them. However, the stories these films often tell are something not to be missed. A Company Man and New World are two of those movies that were simply good. The Blu-rays were definitely quality releases. I just hope 2014 brings more of these diamonds in the rough.
The Grandmaster
The IP Man stories on the big screen are abundant and far too many. Many of those movies are just simply not good. The Grandmaster is interesting piece on the legend and it is definitely worth a look by fans of martial arts.
The Life of Pi
Ang Lee's Life of Pi was inspiring and it told a tale of the perseverance of the human spirit. The tale led its viewers through a journey of survival with amazing visuals. The Blu-ray looked and sounded fantastic. This is a film that I will no doubt pop in my player every so often.
Zero Dark Thirty
The film by Katherine Bigelow was a hit, from the performances to the well written script, made Zero Dark Thirty a great movie. Recounting the sequence of events that lead to the killing of Osama Bin Laden, ZDT was well presented and there's no real complaint here. There were just better releases this year in my opinion.
Rust and Bone
One of my favorite directors, Jacques Audiard, delivered Rust and Bone, which didn't exactly have the same impact as A Prophet. However, Marion Cotillard and Matthias Schoenaerts performances were top notch. Cotillard provided a tour de force performance with her role, one that will be hard to forget. The Blu-ray fell under the Sony Classics releases and the quality was exceptional as usual.
The Hobbit: An Unexpected Journey
I am perhaps in what is considered the minority of people who actually liked this movie. Yes, I liked The Hobbit and I also understand its many shortcomings. However, the BD was actually fantastic that cannot be denied. It's not my top 10 BD release, but it is among my top 30.