Stalwart science-fiction director Neill Blomkamp (DISTRICT 9, ELYSIUM) enlists SLUMDOG MILLIONAIRE's Dev Patel and Wolverine himself, Hugh Jackman, in his newest film CHAPPIE; the story of a robot who suffers a bit of an existential crisis when he is unleashed unto the world with only his thoughts and feelings to help him make sense of it. Blomkamp co-wrote the film with Terri Tatchell, whom he had worked with on DISTRICT 9. The story takes classic science-fiction questions about the fine lines between artificial intelligence and humanity and gives them a playful spin. One thing's for sure: CHAPPIE definitely wants to become a real boy (anyone else getting PINOCCHIO vibes from this movie, too?).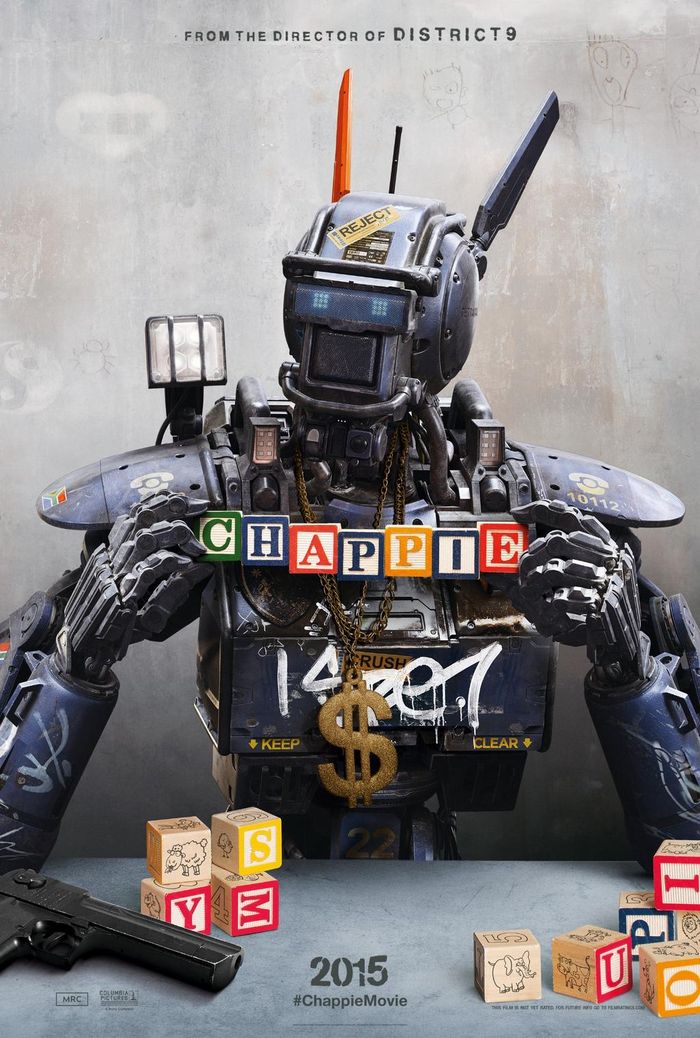 Undoubtedly a descendant of films such as SHORT CIRCUIT, WALL-E and A.I.: ARTIFICAL INTELLIGENCE, CHAPPIE features Blomkamp's go-to guy, actor Sharlto Copley, in motion capture as the titular character. Copley has proven to be quite the chameleon, playing everyone from the chatty, bumbling Wikus in DISTRICT 9 to the maniacal Kruger in ELYSIUM and the traitorous Stefan in MALEFICENT. A robot with the inquisitive mind of a scientist and a perpetual childlike wonder seems like a completely natural next step for the EUROPA REPORT actor. What's also interesting about the film is that it seems to feature Hugh Jackman in the role of an antagonist, which is rare for the LES MISERABLES actor.
CHAPPIE hits theaters March 6, 2015. Check out the newly released trailer below!
httpvh://www.youtube.com/watch?v=9dJ5kkzVlgY