Carrying on with the Academy Award run of movies in the cinema, it was time to sit back and view Clint Eastwood's latest directorial effort, AMERICAN SNIPER. Being quite the fan of war movies, this is a movie that I have been very much looking forward to seeing.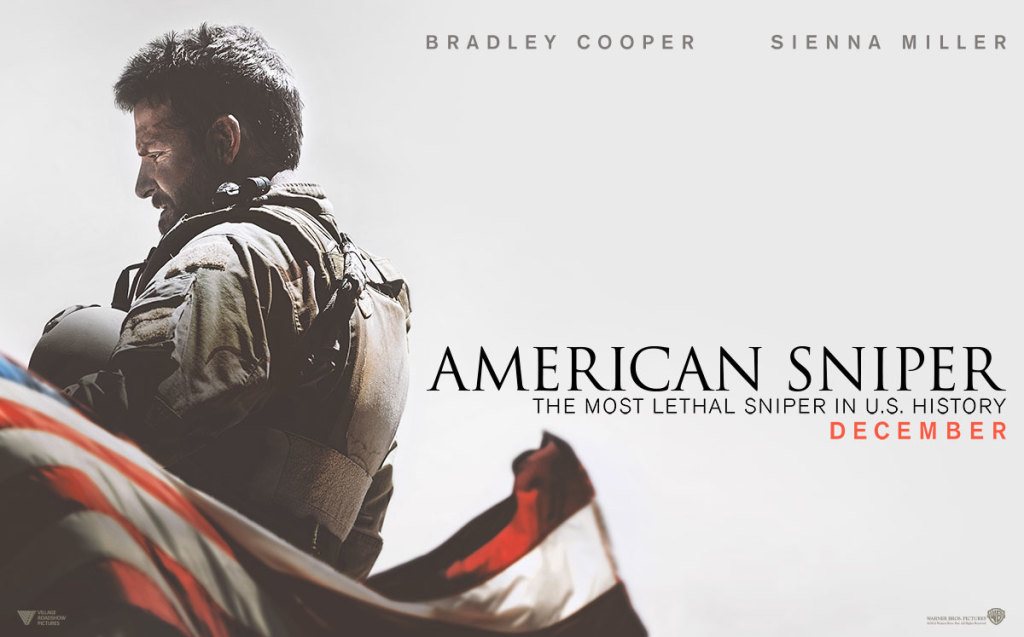 "Navy SEAL sniper Chris Kyle's pinpoint accuracy saves countless lives on the battlefield and turns him into a legend. Back home to his wife and kids after four tours of duty, however, Chris finds that it is the war he can't leave behind."
Opening with Chris looking through the sight of his sniper rifle, following a woman and child we see the woman hand a grenade to the young child. Chris is given the green light to take them out. Building the tension, we are quickly cut back to a young Chris hunting with his father, capturing his first 'kill'. After this we then follow an 'average joe' back story of Chris (Bradley Cooper), when watching a news report of a terrorist act against the US. This is the catalyst that caused Chris to sign up to the Navy SEALs and fight for his country. It is from here we get an insight in to some of the rigorous training that SEALs go through, showing how tough it would be to join. Following this, we are then introduced to Taya (Sienna Miller), who would become Chris' wife. This sets up the personal life to Chris, to which we are then brought up in time to the attack on the World Trade Centre in New York. It's the aftermath of this that sends Chris on his first tour of Iraq and then switch back to the start of the movie for which it then carries on from here. As usual I don't want to say too much about the movie in fear of spoiling anything for anyone.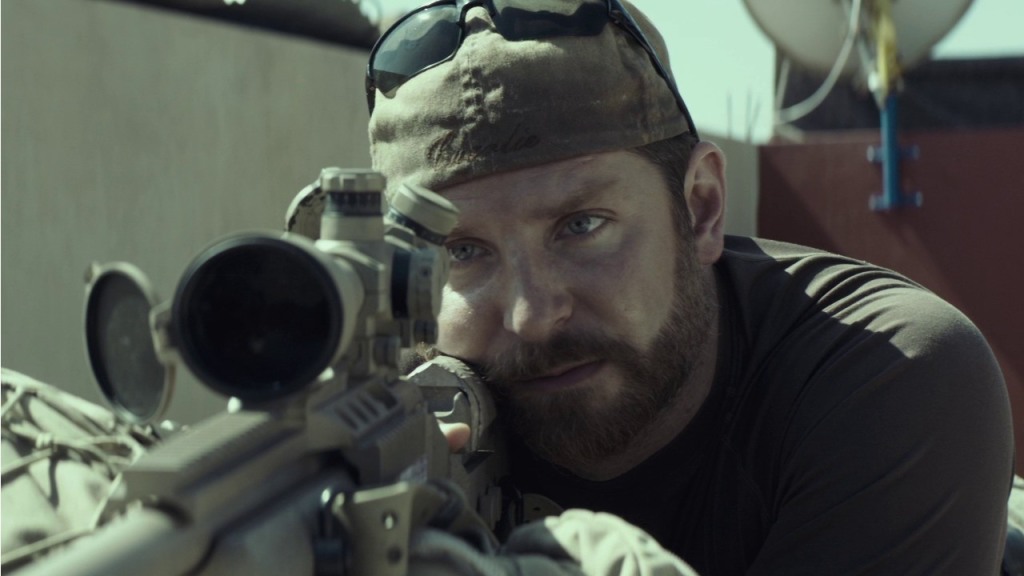 AMERICAN SNIPER has earned itself 6 Academy Award nominations; Best Picture, Best Actor (Bradley Cooper), Best Adapted Screenplay, Best Film Editing, Best Sound Editing, Best Sound Mixing. Clint Eastwood will no doubt be extremely pleased with what he has accomplished with AMERICAN SNIPER, but is it worthy of all the award nominations? In my opinion it's certainly not the best war movie I have seen, however it depends on how you want to look at the direction the film takes. Is it an all-out war/sniper movie, or is it a more personal movie about one man's journey from 'ordinary man' to war legend, struggling to leave the war behind. For me, it was more of a personal journey with Chris showing how he just couldn't leave the war, pushing away his family further and further, realising at almost the last minute what he was on the verge of losing. Whichever way you look at it, it is a very good movie. Bradley Cooper is fantastic as Chris Kyle and in my opinion certainly has earned the nomination for Best Actor. In-fact, the whole cast were great. Clint also certainly has an eye for action, with some of the set pieces playing extremely well on screen that all looked believable.
My main issue with AMERICAN SNIPER is the lack of tension. Unlike movies like SAVING PRIVATE RYAN or more recently LONE SURVIVOR which ramp up the tension to 11, AMERICAN SNIPER only delivered once upon my viewing. I also have to mention the fake baby; this has made the rounds on the internet since it was first screened and I have to say I did notice it, and unfortunately once seen it cannot be unseen. I don't understand why Clint chose to use a fake baby, as it did look ridiculous and certainly took me out of the movie for a short while.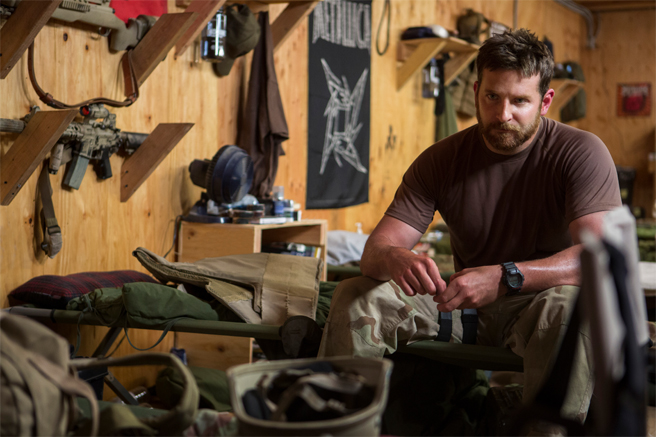 Aside from the lack of tension, I was not disappointed with AMERICAN SNIPER. If you're at all curious as to the life of Chris Kyle, one of the most accomplished marksman in US military history I cannot recommend the movie enough. Knowing that Chris and his wife were involved in the making of the movie makes it that little more special. Bradley Cooper is superb and Clint Eastwood's direction is back on top of his game. The film is no masterpiece, but provides a fitting tribute to Chris Kyle. RECOMMENDED
httpvh://www.youtube.com/watch?v=5bP1f_1o-zo