httpvh://www.youtube.com/watch?v=gOW_azQbOjw
Agent Ethan Hunt is back and promises more action than ever in the brand-new trailer for the fifth installment of MISSION: IMPOSSIBLE, titled ROGUE NATION. Joining Tom Cruise will be familiar faces from past MISSION: IMPOSSIBLE films, such as Simon Pegg and Jeremy Renner. Although MISSION: IMPOSSIBLE – GHOST PROTOCOL ended with Paula Patton agreeing to join Ethan's next mission, there is no sign of the actress in the new trailer, and IMDB does not list her as part of the cast. It seems she has been replaced by Swedish actress Rebecca Ferguson. Another newcomer to the franchise is 30 ROCK star Alec Baldwin.
The film will be directed by Christopher McQuarrie, whom Cruise worked with on JACK REACHER and EDGE OF TOMORROW. The script is penned by Drew Pearce (IRON MAN 3). The story will focus on a shadowy organization dubbed The Syndicate, hell-bent on eliminating the IMF and everyone involved in it. It looks like no expense was spared in topping the last film's wild stunts, and knowing how hands-on Tom Cruise is in this department, it wouldn't surprise us if he ended up actually dangling from the side of a plane himself, as the teaser poster suggests: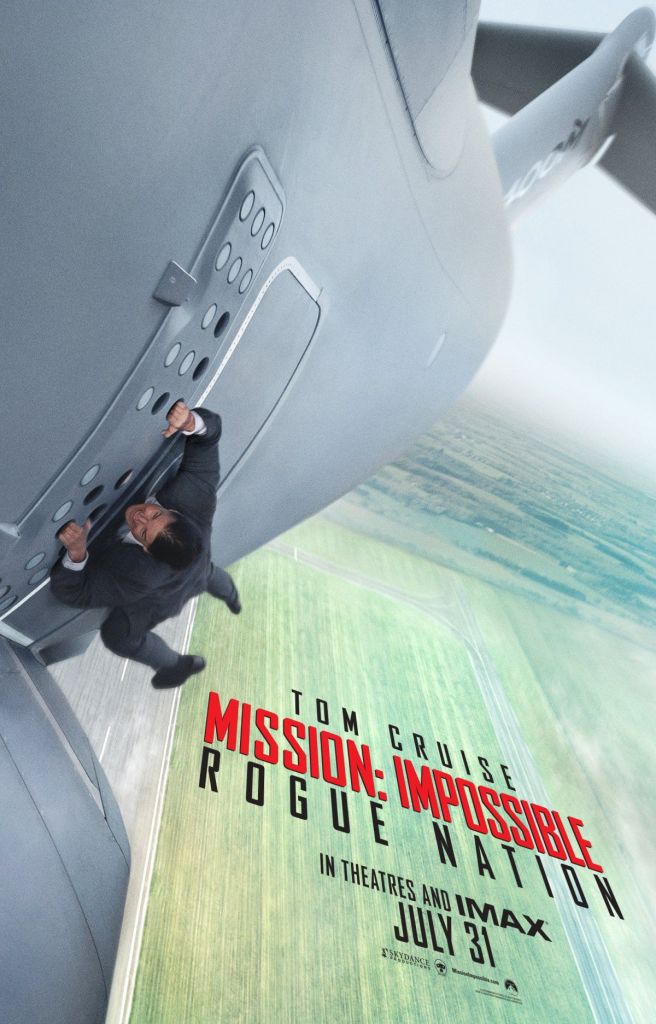 MISSION: IMPOSSIBLE – ROGUE NATION hits theaters on July 31, 2015.