Illustrated by Matt Ferguson, Vice Press co-founder, and produced under license from Compass International Pictures, this continues Matt's series of John Carpenter posters that he started with They Live, The Fog, Prince of Darkness and Escape From New York, which can still be picked up from Vice-Press.com.

There will be three editions of the poster; a regular and a variant edition along with a Vice Press A2 Editions version which is part of their open edition offering. Check out these amazing posters below.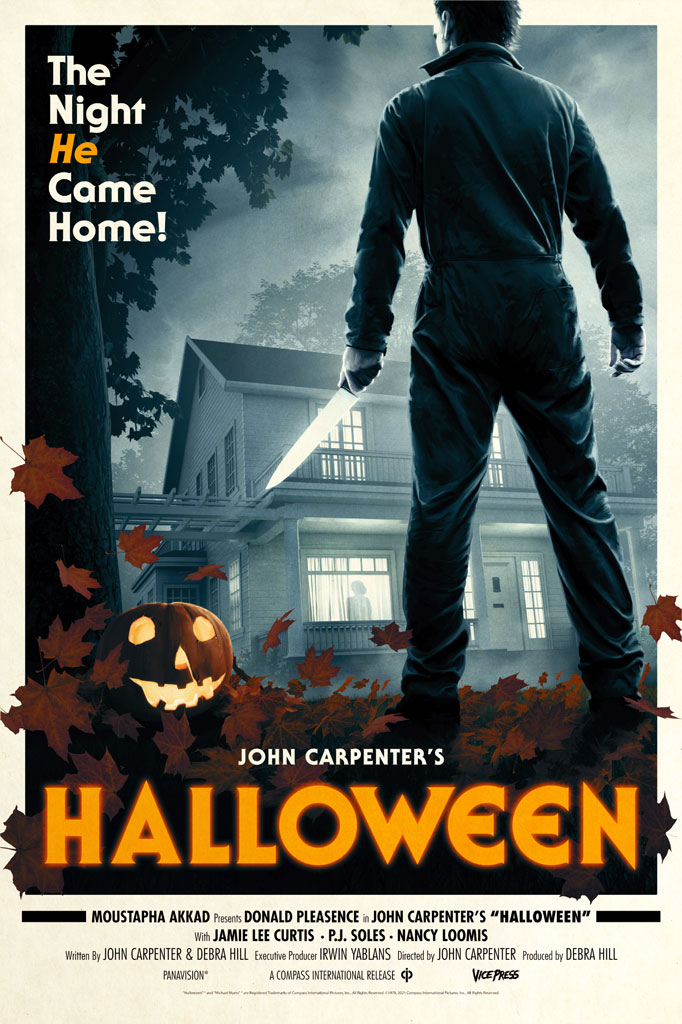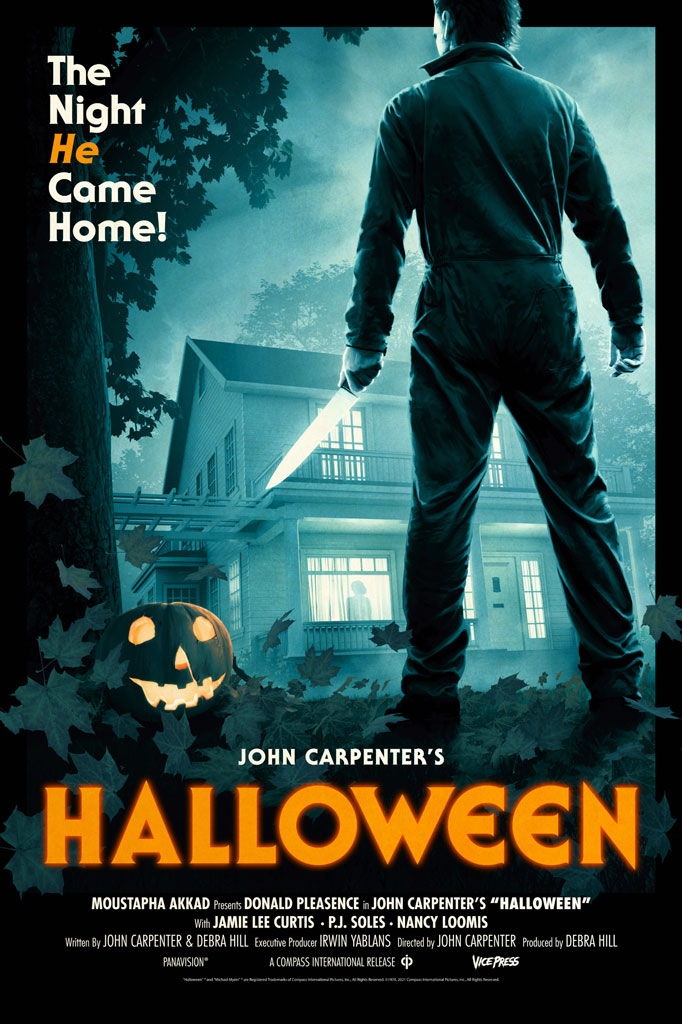 Additionally Vice Press has worked Florey to design a Halloween pin set, continuing those he produced alongside Matt's print series.
Watch out from some THING else coming before the end of the year, too!