Hello horrific ninjas!
It's that time of year again where we get together and share recommendations, and the last horror film you watched in honor of the spookiest holiday of the year! Jump into this thread all throughout October and join the fun by sharing the flicks you're enjoying and win prizes along the way. Tag your favorite horror fans on the forum and let them know it's time to get creepy and gory at HDN!
Be sure to subscribe to the thread (Click "Watch Thread" the the top right of the thread, so that you know what fellow ninjas are watching, and enter to win prizes when you see me post a pic of candy corns.
Also, keep your eyes peeled on the front page of HDN and in the forum for additional giveaways, special announcement, during our third annual
HDN HALLOWEEN FEST
!
Pre-order HDN Black Label # 3 Suspiria exclusively at http://shop.hidefninja.com
Exclusive HDN
Nosferatu pin live now
!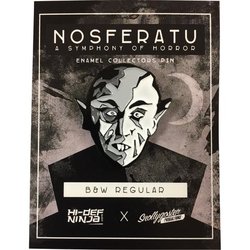 ​
Last edited: