It was only a matter of time before other countries would begin to notice the success that the Asian territories have had with their exclusive SteelBook packages. Online retailers such as Blufans, Kimchidvd, HDzeta and Novamedia have paved the way, creating prestigious SteelBook packages that have left collectors drooling at the mouth. In addition to a glorious SteelBook, these packages often include slipcovers/slipboxes, post cards, booklets, and numbered stickers/cards – and now Czech retailer FilmArena will be following suit.
Starting with the release of AS ABOVE, SO BELOW on January 28th, the 'FilmArena Collection' will produce SteelBook packages that are limited to 300 units with only the first 100 being numbered.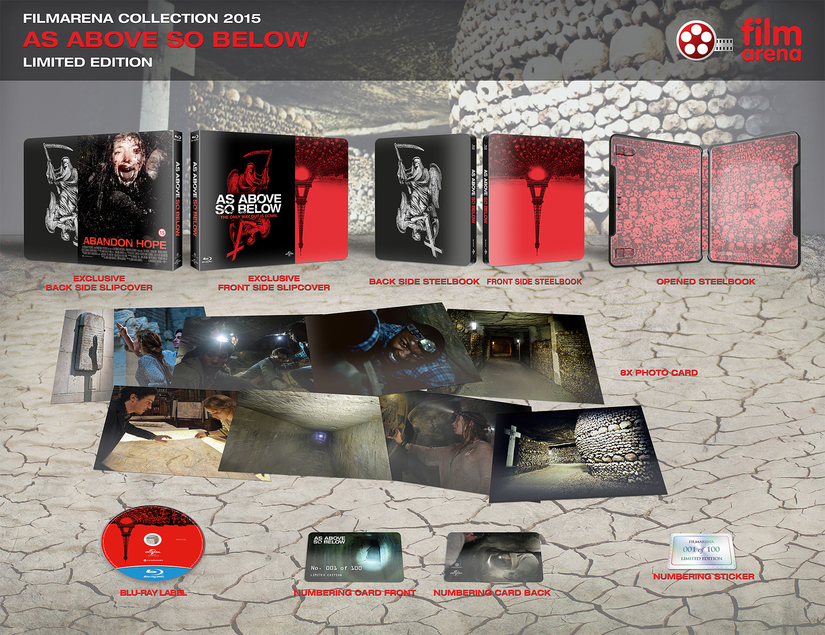 FilmArena released the following statement regarding their new SteelBook collection on their blog (as translated from Czech, so please excuse the grammar):
Why do these editions were created? Throughout our existence we are trying to bring film fans something more. In cooperation with Czech distributors, we decided to try the Czech collectors bring further value addition. Especially when recently heaped complaints loyal customers regarding sale & events in which after some time also appeared Steelbook at lower prices than at the time of launch. Our main aim was to reward these collectors for the title at the time of purchase on the market.

These editions should retain its value and should be advantageous for collectors to buy them. Steelbook may well come to our market in higher costs than will our limited editions may be available at other retailers, but in our editions to him by collectors should get exclusive added value.

In our numbered collector's editions are planning to hold the Draft. As you can see in the first edition of Beauty Shotunder the ground, so it is mainly slipcover, which will Steelbook saved, holographic sticker with a collector's number and "credit card" is a collector's number. Film fans will also delight fotokarty from the film. Other editions may differ materially depending on availability of materials.

The main emphasis we put on quality. It is therefore possible that our edition will come a little later than the classic edition. O during delivery you would always be informed.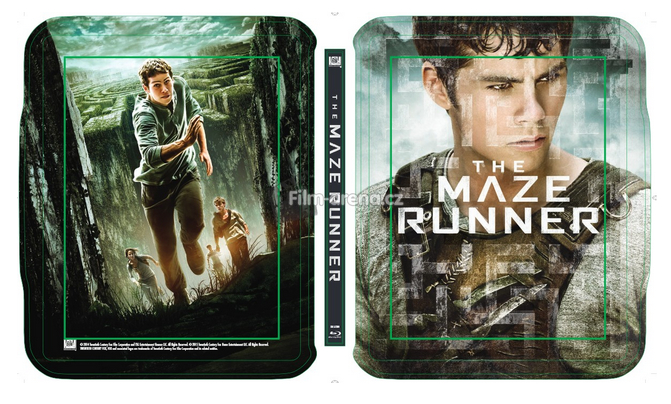 While FilmArena's AS ABOVE, SO BELOW SteelBook exclusive is now sold out, their upcoming releases will include THE MAZE RUNNER, DRACULA UNTOLD and THE EQUALIZER – all of which are still in stock as of this time.
If SteelBooks aren't your cup of tea, FilmArena will also be releasing certain films in similar packages as amaray releases instead. As of now, AS ABOVE, SO BELOW has been the only one announced, though these will be even more limited at only 100 units each.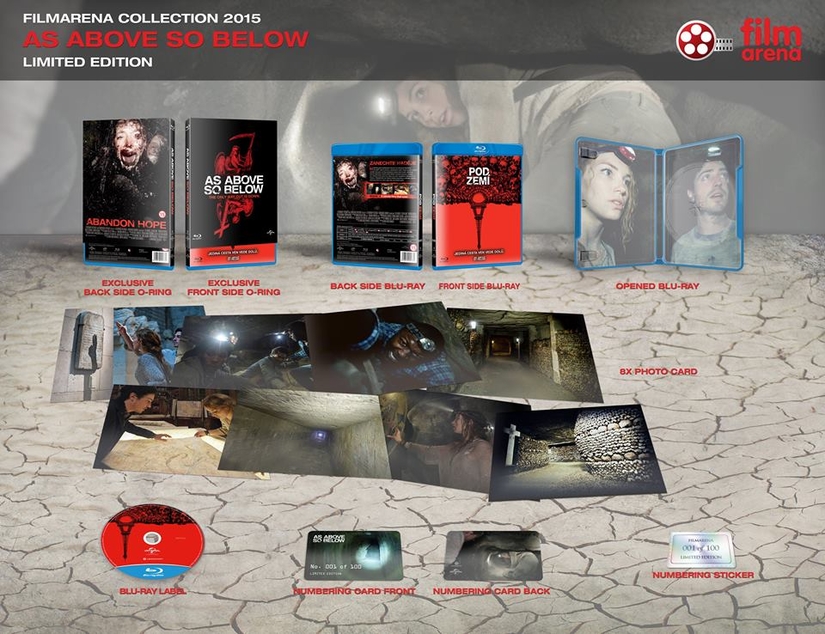 If you're a collector and you're interested in these editions (and chances are, if you're collector, you will want these editions), head on over to FilmArena and order now before it's too late! Hi-Def Ninja is also running a Group Buy courtesy of forum member Carl Lenc. To take part in that, you must have a total of 30 non-spam posts on the forum.
Happy hunting!